Full Time
1200 ZMW / Month
Applications have closed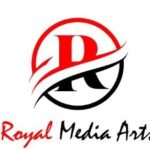 Royal Media Arts
We are a marketing and advertising company, event management and
URGENT CALL FOR A FEMALE SALES LEAD
The Royal Media Arts is currently running marketing and sales of the bosele opaque beer on the Copperbelt. In an effort to promote bosele opaque beer and increase sales we wish to recruit a female sales lead to conduct field marketing, sales and promotion of the bosele opaque beer in Ndola, Kitwe, Chingola, Mufulira, Chililabombwe, Lufwanyama and Mpongwe. Other duties of a sales lead is daily collection of money from sales agents. The sales lead will be reporting and working under the direct supervision of our Marketing Executive.
Eligibility
Must be 21 years or above (up to 35)
Must be trustworthy
Must have good marketing and sales skills
Must provide proof of residency
Must provide a guarantor (church or community leaders no politicians)
Must be able to read and write
Payments
This work is salary based, starting salary is K1,200 monthly
To Apply send your Full names, location and age to our WhatsApp 0972000025 no direct calls or messages.
Deadline for applications is 17:00 hours on 30th August 2022