Full Time
Applications have closed
Salary: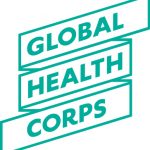 Rwanda Zambia HIV Research Group
Role Overview 
The HIV Research Fellow will fill the role of a mid-level manager at the Rwanda Zambia HIV Research Group in the departments of couples voluntary counseling and testing (CVCT), data, lab, medical, or administration (sub-areas of financial administration, project management, and human resource management). Scopes of work within each department are determined by service and research directives established by funding agencies. The HIV Research Fellow will coordinate closely with their teams to ensure that project deliverables are met. In addition, they serve as an important liaison between the Principal Investigator and staff at Emory University and the field sites.
Note: RZHRG is hiring two fellows for this position, one based in Lusaka and one based in Ndola. Please indicate your location preference, or lack thereof, in your position essay for this role.
Responsibilities 
Coordinate clinic/lab and administrative activities in a fast-paced research environment
Provide oversight in the training of service providers, recruitment of participants, participant study flow, and rollout of program activities
Coordinate review and creation of clinic/lab and admin standard operating procedures with respective teams
Coordinate with Medical/Lab Manager to ensure staff are adequately trained in accordance to standard operating procedures and Good Clinical Practices/Good Clinical Laboratory Practices
Perform quality control of medical/lab data
Provide oversight in data tool creation/review, data collection, data entry, data management, and program/progress reporting
Provide oversight in terms of query resolution of medical/lab data and admin issues
Coordinate with clinic/lab to ensure adequate medical/lab supplies are ordered based on clinic activities and scope of work
Provide oversight of financial expenditures, budgeting and reporting, and coordinate review of budgeting and expenditures with research and program teams
Coordinate with training and regulatory teams to ensure staff trainings are properly documented, ensure studies are being conducted in accordance to Good Clinical Practice/Good Clinical Laboratory Practice and prepare for any site, monitoring, or auditing visits
Manage personnel and human resources responsibilities
Coordinate with research team on conducting site internal audits
Track medical, lab, and admin staff leave and coordinate with managers in the respective departments to ensure adequate staff coverage on business days
Communicate admin and medical/lab-data related issues to Emory, RZHRG sites, within departments, and to sponsor
On-call responsibilities are an important part of the fellowship that rotates on a weekly basis. The number of times per month is dependent upon number of on-call persons onsite. On-call includes after hours, weekends, and holidays depending on your rotation. On-call duties include:
Ensuring site premises are locked and alarm set after business hours
Overseeing and coordinating weekend activities
Responding to any security issues
Recording temperatures and responding to alarms from temperature monitoring alarm system
Opening the site after hours and coordinating any repair work that may be needed for the premises
Arranging logistics for visitor arrivals and departures
Checking the generator status (preventative maintenance) and filling the generator with diesel if necessary
Coordinating and dealing with power/equipment failure issues; other utilities pertinent to site operations
Coordinating procurement of diesel
Taking and finalizing meeting minutes
Receiving shipments after business hours
Skills and Experience 
Items indicated with an asterisk (*) are required
Master's degree in public health, research, data science, statistics, economics or other social science, or related field*
Data management/analysis skills*
Research experience, especially analyzing data from a clinic or lab*
At least one year of experience managing multi-faceted projects and requisite communication with key collaborators and stakeholders*
Knowledge of Microsoft Office programs (Excel, Word, PowerPoint) with aptitude and ability to learn new software*
Good written and communication skills*
Good time management and organization skills*
Ability to multi-task*
Ability to work with a multicultural workforce*
Experience using statistical software package like SAS, SPSS, STATA, or R
Regulatory/clinic/lab coordination
Experience writing budgets and/or managing finances
Experience with a database like Microsoft Access
Good understanding of HIV prevention strategies in key populations
Previous international experience a plus
Previous training in Human Subjects Education and/or Good Clinical Practice
Ability to work with minimal supervision
Strong accountability
Attention to detail
Adaptability and flexibility
Pro-activeness/initiative
Details about stipend and benefits can be found here: http://ghcorps.wpengine.com/fellowship-benefits-and-logistics/
Please ensure that you mention www.gozambiajobs.com as the source of this job advertisement.