Advert
Applications have closed
Salary:
Study with UNICAF for a Brilliant Career in a Job You Love, and Save up to 60% with the UNICAF Scholarship Programme.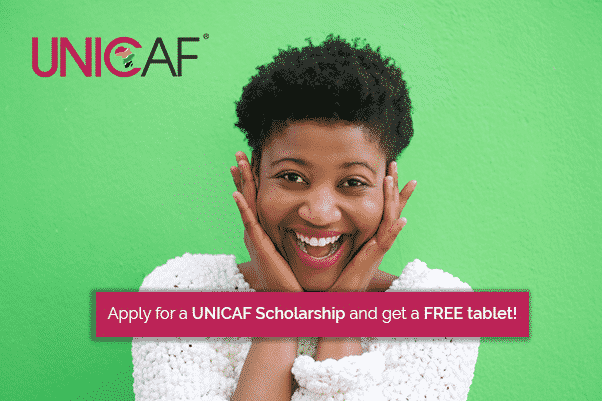 In today's demanding world it is imperative to have specialised and in-depth knowledge in any field you choose to build your career. However, due to the limited number of places in many public and private universities, students are often forced to enrol in programmes which are not their first choice, or are of little interest to them and are thus led to careers which are unsuitable and unexciting.
UNICAF continually works on expanding its portfolio of degree titles, which are offered by its partner universities, focusing on programmes that are relevant to the needs of the contemporary, global workplace, and are appealing to prospective students. Highly qualified tutors, and modern methods of online delivery, made possible by the state-of-the-art UNICAF digital platform, such as videos, podcasts, work-related case studies, polls, quizzes etc, help maintain the top educational standards UNICAF is recognised for since its inception.
UNICAF provides access to the following Bachelor's, Master's and Doctorate degree programmes offered by its partner universities:
The University of South Wales in the UK
Bachelor's degree
BA (Hons) Business Studies (Top-up degree)
Master's degree programmes
MBA – Master of Business Administration
MA Education (Innovation in Learning and Teaching)
MSc Psychology
MSc Public Health
LLM Laws
Multi-campus Unicaf University in Africa
Bachelor's degrees
BA Business Administration
BA Hospitality Management
BSc Computer Science
BSc Accounting
BSc Accounting and Finance
BA Economics and Business
BSc Finance
BSc Supply Chain Management and Logistics
BSc Electronics Engineering
Level 6 Diploma in Accounting and Financial Management
Master's degrees
Master in Business Administration – MBA
MBA Management
MBA Finance
MBA Oil & Gas Management
MBA Management Information Systems
MBA Health Management
Master of Public Administration – MPA
MA Education
MSc Organisational Psychology
MA Psychology
MSc Managerial Psychology
MSc Health Management
MSc Web Design and Development
Master of Laws – LLM
Doctorate degrees
PhD – Doctorate of Philosophy
DBA – Doctorate of Business Administration
EdD – Doctorate of Education
If you wish to learn more about the UNICAF Scholarship Programme or the available study programmes, please visit unicaf.org