Full Time
Applications have closed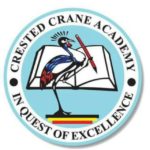 CRESTED CRANE ACADEMY
CRESTED CRANE ACADEMY is a private Co-education Boarding and Day
JOB EXPECTATIONS
Manage, administer and supervise all aspects of the Boarding Section at Crested Crane Academy.
SPECIFIC DUTIES:
Ensure that student welfare, health and safety is maintained as a priority
Ensure that the Hostel is effectively supervised and that the environment is conducive for students
Contact parents in matters of urgency or concern regarding the Health or Safety of their child.
Act as a suitable role model to students and other Boarding staff.
Oversee, monitor and hold accountable the boarding staff in their roles and responsibilities.
To ensure proper administration of medical drugs to students in the boarding house.
Plan and implement the Termly budget for the Boarding house including the Menu (with the Head chef).
Ensure that a Healthy and Nutritious Menu is developed and implemented using fresh and good quality foods within the agreed budget.
Ensure that the Boarding house supplies are adequate at all times.
To ensure that an up to date inventory is maintained of all Tools, Fixtures and Fittings pertaining to the Boarding house.
Design, implement and monitor systems and procedures to guarantee the safety and security of students, boarding property and supplies.
Develop systems of Accountability in the Boarding house and follow through on accountability expectations when required.
Develop, implement and uphold a Code of Conduct for Boarding staff and students.
To enforce the Disciplinary code and keep suitable records of rule breakers and the sanctions administered.
To ensure that counselling and support for the students is in place when required.
To facilitate medical check-ups and treatment of students.
To organise and timetable suitable activities for Boarding students during evenings and weekends, prioritising academic work at key points on the School Calendar.
To ensure opportunities for student leadership are exploited and used to promote the effective and smooth running of the boarding house.
To ensure that a boarding committee of students is elected and they undertake their role in meeting regularly and are supported in representing the voice of the students in boarding.
To hold regular, calendared Boarding Staff meetings and provide minutes to the Heads of School.
Supervise ALL the maids/cleaners (site workers) in the school and ensure high standards of cleanliness and hygiene are maintained in all corners of the school.
Appraise the Head Primary and staff on relevant matters happening in the Boarding Section and on matters relating to the Boarding students.
To support and enforce a 'high expectations', no excuses of 'culture' among the students in your care.
QUALIFICATIONS
Full Grade 12 Certificate with 5 'O' Levels, a Diploma in Psychology and or Social Sciences or any related field.   Registered Nursing will be an added advantage.
Minimum of three (3) years of Parental experience in a learning environment.  Should be able to work under pressureand work beyond normal working hours including weekends.
Candidate should not be less 35 years of age and should be ready to reside at school. Must have three (3) traceable references.
Please apply by submitting full detailed professional academic qualifications, including comprehensive curriculum vitae of not more two pages to:
Email:  [email protected]
Please note, as we value all applications only successful Applicants will be contacted.