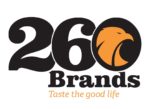 Sebafoods (Z) Limited
Taste the good Life
We are a proudly Zambian owned company and a renowned manufacturer of maize and soya-based consumer foods product, popularly known as Golden Goodness Tasty Soya Pieces, Seba's Instant Thobwa, Nutrameal, Seba's HEPS, Emilios Snacks and Nutri milk and Nutri Sip.
ROLE PROFILE
Position: Marketing Executive (SMME001)
Business:Seba Foods Zambia Limited
Work-level: Junior Management
Reports to: Marketing Manager
Key responsibilities.
Assist in the timely planning and execution of marketing activities across online and offline marketing channels.
Collaborate with team members to execute engaging marketing activities.
Ensure that all marketing content adheres to brand guidelines and maintains consistent messaging.
Assist in the planning and execution of promotional and trade events. Coordinate event logistics, setup, and post-event follow-up activities.
Work with designers and external vendors to develop marketing collateral, brochures, flyers, and other promotional materials.
Maintain inventory and distribution of marketing materials.
Conduct market research and competitor analysis to identify market pricing and opportunities.
Collaboration and Communication.
Coordinate with internal teams, external agencies, and vendors to execute marketing activities effectively.
Communicate marketing plans, timelines, and results to stakeholders.
Key Qualifications
Bachelors' degree in Sales & Marketing or any relevant field.
Excellent communication and presentation skills.
Proficient in MS Office Suite.
Digital Media and E-commerce conversant.
Personality: Self-motivated, Agile, Aggressive in Marketing activities.
Must have managed BTL activities in their previous assignments.
How to apply,
For all interested candidates, please email a cover letter, resume as well as any other relevant supporting documents to [email protected] on or before 20 November 2023.