Full Time
Applications have closed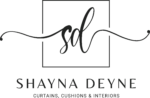 Shayna Deyne
interior design firm
We are looking for punctual candidates with good time management skills for the position of driver. Drivers are responsible for driving employees and delivering goods for clients in a timely manner, ensuring that vehicles are always ready for use, among other duties.
Driver Requirements:
A valid driver's license.
3-year driving experience.
Extensive knowledge of Lusaka areas.
Excellent organizational and time management skills.
Exceptional interpersonal skills.
Good verbal communication.
Proficiency using GPS devices.