Advert
100 USD / Month
Applications have closed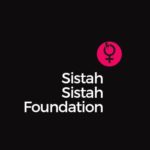 Website Sistah Sistah Foundation
CALL FOR SUBMISSIONS – AFRICAN WOMEN'S TALES
Sistah Sistah Foundation is excited to announce a new project: An African Feminist anthology meant to celebrate and highlight African women through creative storytelling. The creation of the anthology is aimed to tell African stories through African voices especially womxn and minority groups. We aim to create a new foundation tool that helps young African Feminists advocate for causes they believe in through stories and to help young writers launch their work as a platform for their voices.
Note: All proceeds from the anthology will fund a skills training program for women living in safe houses who lack financial independence. The goal is to equip them with skills, jobs and financial capital to build their lives and attain liberation.
Theme: African Women's Tales
Genre: Fiction
The African Feminist anthology aims to highlight the works of young African women from all walks of life who have found creative ways to use their passion as an outlet for social justice activism. We seek to make activism accessible and inspire others to use the resources that they have to contribute to social justice. There are very few stories available that share the experiences of African Feminists, that celebrate African Feminists. The Feminist: African Women's Tales edition is meant to do that. The call is open to either published or unpublished writers.
Guidelines:
We want to be sure multiple voices and perspectives are represented in the anthology. Writers
of all experience levels are encouraged to submit work. Selected writers will be provided with an honorarium of $100 and will still own the rights to their work.
➔ All work must be original and should not be published elsewhere
➔ The stories must be about African women
➔ Stories should be by Africans
➔ Fiction only (stories inspired by real lives are welcome)
➔ Stories must be based on the African Continent
➔ No deeply distressing stories
➔ No triggering scenes like sexual assault
➔ Stories submitted should not be published in other publications and sites at least 4 months after the book publication
➔ Story submissions should be between 4000-5000 words
➔ We prefer to have submissions sent via email in a Word Document format [email protected] or [email protected] with "The Feminist: African Women's Tales " in the subject line
➔ Stories should be submitted in Times Roman 11
➔ All submissions require your name, address, contact number, email address, and a short bio
➔ The deadline for submissions is midnight 15 March 2023 CAT
Please direct any questions you may have to [email protected]