Consultancy
Applications have closed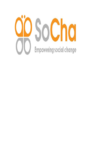 Website SoCha LLC
Empowering Social Change
Background:
The USAID/Zambia Monitoring, Evaluation and Learning Platform (Z-MELP) Activity, implemented by SoCha LLC, began work on June 8, 2020, and will continue until June 7, 2025. The purpose of Z-MELP is to improve program performance management and efficiency at all levels, to help the Mission meet Agency requirements, make improved informed strategic and management decisions around program implementation, and advance Agency learning.
Z-MELP provides the Mission access to technical and advisory services to design and carry out specialized multiple, third-party monitoring, evaluation, and learning (MEL) tasks that support Program Cycle implementation. Through Z-MELP, the Mission will achieve efficient MEL functions to enhance data-driven decision-making and strategic steering of the Mission's Country Strategy.
Scope of Work:
Z-MELP is looking to recruit a team leader for an anticipated evaluation of a large-scale USAID/Zambia Health Activity focused on providing a multidisciplinary approach to support HIV epidemic control. The Team Lead will be responsible for the overall management of the evaluation, including coordinating, drafting, and packaging the deliverables in conjunction with Z-MELP management. The Team Lead will also develop the outline for the draft report, present the report, and submit the final report to USAID/Zambia within the prescribed timeline after incorporating USAID/Zambia staff comments. This position is contingent on donor approval and funding. The evaluation is expected to run from December 2022 to April 2023 and the total estimated Level of Effort for the Team Leader is anticipated to be 55 days.
Responsibilities:
Coordinate and guide the delivery of a high-quality evaluation according to the Scope of Work (SOW).
Provide technical leadership throughout the evaluation process.
Coordinate and manage the design of evaluation tools with the Z-MELP assigned evaluation specialist/methodologist.
Prepare the draft and final reports.
Prepare final presentation of evaluation results to be presented to USAID.
Provide technical guidance to the staff, consultants, and other partners brought on board to support this activity under the Z-MELP contract.
Facilitate, participate in, and contribute to technical and coordination meetings, workshops, learning platforms, capacity building exercises, and other events.
Assist Z-MELP staff as needed in project management.
Minimum qualifications and experience:
At least 10 years of expertise in direct HIV service delivery and technical assistance programs aimed at reducing HIV mortality, morbidity, and transmission.
At least 3 years of program evaluation experience.
High-level of technical expertise in evaluating the implementation of clinical and non-clinical components of HIV/AIDS programs; in-depth knowledge of current global strategies.
High-level of technical expertise in reviewing and evaluating HIV prevention, care, and treatment (including prevention of mother-to-child transmission) programs, and the integration of nutrition and family planning in HIV/AIDS programs.
Expertise in HIV/AIDS epidemiology and in designing HIV policy recommendations.
Expertise in monitoring and evaluation.
Experience in leading USAID funded evaluations and knowledge of USAID evaluation requirements (as laid out in ADS 201 required).
Excellent English report-writing and presentation skills required.
Demonstrated leadership, versatility, and integrity.
Ability to manage a team of local experts within a defined timeline.
Experience in Zambia strongly preferred.
Master's Degree/MD/PhD preferred.
Location:
This position is anticipated to be home based with travel to Zambia.