Full Time
Applications have closed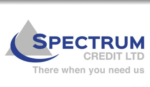 Website Spectrum Credit Limited
Spectrum Credit limited issue loans to Civil servants
Sales Agents – strictly commission paid-Weekly-GRZ
JOB DETAILS:
Are you a highly motivated and results-driven individual? Spectrum Credit, a leading microfinance company, is seeking talented and ambitious individuals to join our team as Direct Sales Agents. If you have a passion for sales, excellent communication skills, and a desire to make a positive impact on people's lives, this is the perfect opportunity for you.
About Spectrum Credit:
Spectrum Credit is a reputable microfinance company committed to providing financial services to empower individuals and businesses. We believe in financial inclusion and aim to create opportunities for economic growth and development in our communities.
Job Summary:
As a Direct Sales Agent, you will be responsible for promoting our microfinance products and services to potential clients. Your role will involve building relationships, conducting sales presentations, and guiding clients through the application process. Your success in meeting sales targets will contribute to the growth and success of Spectrum Credit.
Key Responsibilities:
Identify and approach potential clients to generate leads and build a customer base.
Conduct sales presentations to effectively communicate the benefits and features of our microfinance products and services.
Build rapport with clients and provide personalized financial solutions tailored to their needs.
Guide clients through the application and approval process, ensuring all required documentation is completed accurately.
Achieve individual sales targets and contribute to the overall sales performance of the team.
Stay updated on market trends, competitor analysis, and industry best practices.
Maintain excellent product knowledge and provide exceptional customer service at all times.
Requirements:
1. Proven experience in direct sales, preferably in the financial or microfinance sector.
2. Excellent communication, negotiation, and relationship-building skills.
3. Results-oriented with a strong drive to achieve sales targets and meet deadlines.
4. Ability to work independently, manage time effectively, and prioritize tasks.
5. Knowledge of microfinance products, services, and market dynamics is a plus. 6. Integrity, professionalism, and a customer-centric mindset.
8. Minimum educational qualification: High school diploma or equivalent.
Why Join Spectrum Credit?
• Be part of a dynamic and growing microfinance company with a strong commitment to financial inclusion.
Opportunity for professional growth and development.
Competitive compensation package with performance-based incentives. Collaborative and supportive work environment.
Make a positive impact on individuals and communities through the provision of financial services.
Access to comprehensive training programs to enhance your skills and knowledge.
Education Requirement:
No Requirements
Job Experience:
No Requirements Work Hours: