Full Time
Applications have closed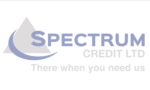 Website Spectrum Credit Limited
Spectrum Credit Limited is a leading microfinance institution
JOB DESCRIPTION:
We are currently looking for "ELITE" Automotive Technicians with experience in installing G.P.S tracking Units and ability to perform valuation on clients vehicles to fill vacant positions withing our Technical Department.
DUTIES
Installation of G.P.S Units.
Repair of G.P.S Units.
Valuations ( Assessments, Fault finding, Test Drive)
SKILLS
Ability to install and understand G.P.S unit behavior.
Ability to assess, test drive and value motor vehicles in a short period of time.
Ability to work independently without minimal supervision.
Ability to drive cars, trucks and ride motorcycles
Experience and proficiency in excel and any other computer software will be an added advantage.
Reliability and Dependability
QUALIFICATIONS
Grade 12 certificate with 5 'o' level credits which must include English, Mathematics and Science.
Craft/Technician Certificate/Diploma/Degree in Automotive Electrical or Automotive Mechanics.
Member of E.I.Z or any reputable valuers body is an added advantage
Valid class C1 drivers license or better.