Contract
Full Time
April 1, 2023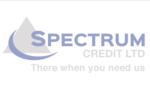 Spectrum Credit Limited
Microfinance Bank
We are looking for a highly experienced Senior Tracking Technician with over 5 years of experience in GPS tracking installations, and assisting in the provision of technical support to the entire tracking team.
Main Responsibilities:
Ensure that the installation and concealment of tracking devices are professionally done and approved by the relevant authority.
Supervise all functions of tracking installations, assigning tasks, assisting in the stock-taking of devices, monitoring supply and requests, recording faults, and implementing corrective actions
Assist in the management of the technical staff (both field and indoors)
Be a link between the main/control and the technical stores
Overseeing the dispatch and distribution of consumables and devices, including the device status in the Control store.
Assist in undertaking technicians' complaints and grievances and providing support.
Assist in submission of daily fitment reports in time as stipulated unless otherwise.
Device Troubleshooting and advice.
Planning and organization of fitment procedures and updates if necessary.
Ensure that the client's details are correctly captured in the installation form or job cards.
Commence installation only after internal requisition and installation order are properly recorded and approved.
Ensure support in completing the client's information in the database of the control room.
Test the tracker after installation to confirm functionality.
Ensure installation areas are properly secured during and after installation.
Ensure the client signs the post-installation form before handing over the vehicle to ensure that all is well.
Maintain confidentiality of clients' information at all times.
Academic and Professional Requirements:
Full Grade 12 certificate
Diploma/ Degree in Automobile Engineering (Auto-Electrical Engineering preferably) from a recognized institution.
At least 5 years of practical work experience in tracking installations on all vehicle types( both Light duty and Heavy duty will be an added advantage)
Full knowledge and experience in mechanical and electrical diagnosis.
Valid driving license. (Class C preferably) Over 2 years of driving experience
Competences and Skills
Technical knowledge.
Good team player.
Strong ability to adapt and work in a fast-paced environment.
Highly motivated and target driven.
Good decision-making and problem-solving skills.
Computer literate
Customer focused
Strong time management skills.
Strong communication skills.
Be able to work with deadlines and hence have good organizational and time management skills.
High level of confidentiality.
Critical thinking.
Ability to work under pressure.