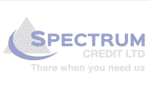 Spectrum Credit Limited
Microfinance Bank
Position: Field Sales and Marketing Team Leader
Are you a natural leader with a passion for sales and marketing? Spectrum Credit, a leading microfinance company, is seeking talented and motivated individuals to join our team as Field Sales and Marketing Team Leaders. If you are driven by results, have exceptional communication skills, and thrive in a fast-paced environment, we want to hear from you.
About Spectrum Credit:
Spectrum Credit is a reputable microfinance company dedicated to providing financial services to individuals and businesses in need. We believe in financial inclusion and strive to empower communities through access to credit and tailored financial solutions.
Job Summary:
As a Field Sales and Marketing Team Leader, you will be responsible for leading a team of field sales agents to achieve sales targets and promote our microfinance products and services. Your role will involve overseeing sales operations, providing guidance to team members, and collaborating with the sales and marketing departments to develop effective strategies.
Key Responsibilities:
Lead and manage a team of field sales agents, providing coaching, training, and ongoing support.
Set clear sales targets and objectives for team members and monitor their performance.
Develop and execute sales strategies to maximize customer acquisition and retention.
Coordinate with the marketing department to ensure alignment of messaging and promotional activities.
Conduct regular performance evaluations, provide feedback, and implement improvement plans.
Build and maintain relationships with key clients, business partners, and stakeholders.
Stay updated on market trends, competitor analysis, and industry best practices.
Requirements:
Proven experience in field sales and marketing, preferably in the financial or microfinance sector.
Strong leadership skills with the ability to motivate and inspire a team.
Excellent communication and interpersonal skills to build relationships with clients and stakeholders.
Demonstrated success in achieving sales targets and driving business growth.
Sound knowledge of microfinance products, market dynamics, and customer needs.
Ability to analyze sales data, identify trends, and make data-driven decisions.
Self-motivated, proactive, and able to work independently.
Proficiency in using CRM systems and sales management tools.
Why Join Spectrum Credit Limited?
Join a reputable microfinance company dedicated to financial inclusion and social impact.
Opportunities for career growth and development.
Competitive compensation package with performance-based incentives.
Collaborative and supportive work environment.
Access to comprehensive training and professional development programs.
Make a meaningful difference in the lives of individuals and communities
If you are a proactive and results-oriented leader with a passion for sales and marketing, we encourage you to apply for the Field Sales and Marketing Team Leader position at Spectrum Credit Limited.
Please submit your resume and a cover letter outlining your relevant experience and why you are interested in joining our team. We look forward to reviewing your application.
Application Information:
Please email your resume and cover letter to [email protected] Include the subject line: "Field Sales and Marketing Team Leader Application." The application deadline is 15/06/2023.
Note: Only shortlisted candidates will be contacted for interviews