Contract
Full Time
Commission based / Year
Applications have closed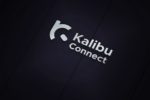 SPIDERTONICS-Entertainment
Event Management Company Partnership
We are excited to announce that Kalibu Conference seeks a dynamic and experienced event management company to partner with us for our upcoming event. The successful company will manage the event from planning to execution, ensuring a seamless and successful experience for all attendees.
About Kalibu Conference:
Kalibu Conference is a platform that brings together high school graduates, university students, and corporates for inspirational talks, networking, and learning. Our mission is to empower and equip the next generation of leaders with the skills and knowledge they need to succeed in their chosen fields.
Responsibilities:
Collaborate with the Kalibu Conference team to create a comprehensive event plan.
Coordinate logistics such as venue, catering, equipment, and transportation.
Manage event registration and ticket sales.
Develop and execute marketing and communication strategies to promote the event
Oversee the event setup and operations, ensuring a smooth and professional experience for all attendees
Manage event budget and report on financial performance
Requirements:
Proven experience in event management, preferably with a focus on conferences and seminars
Strong project management and organizational skills
Excellent communication and interpersonal skills
Ability to work under pressure and meet tight deadlines
Attention to detail and ability to problem-solve
Familiarity with event planning software and tools
Passion for event management and commitment to delivering exceptional experiences for attendees
If you are a passionate and experienced event management company looking to partner with an exciting and innovative organization, we encourage you to apply. Please send your CV and cover letter detailing your experience and approach to event management. We look forward to hearing from you!