Full Time
Applications have closed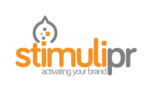 Website Stimuli PR ltd
Stimuli PR, a subsidiary of Mulundu Holdings Ltd, is a public relations and branding agency with diverse skills and unmatched industry experience in both public and private sectors. Our triumphs can be linked to a distinct set of attributes that sets us apart from the competition, and defines how we deliver impactful, measurable multimedia campaigns. Stimuli PR is a hub of creative dynamism and a seasoned custodian of brands. Our goal is to provide our clients with innovative solutions to new and old PR and branding problems.
Stimuli PR is seeking to recruit a talented and experienced Public Relations and Communications specialist to fill the position of Corporate Affairs Specialist.
Purpose
Develop and implement client's communications, Public Relations and marketing strategies and plans, campaign goals and objectives, monitoring and evaluation mechanisms.
Main Roles & Responsibilities
Strategy development and implementation of communications and public relations master plan.
Stakeholder engagement – develop and drive key aspects of stakeholder management plans for clients, including approaches to mapping and monitoring key relationships, engaging regularly with stakeholders, and supporting key personnel in developing and enhancing these relationships.
Develop content for industry publications, press releases and brochures and other communication channels that aligns with communication objectives, key messages, and priorities, including identifying new ways to communicate with key stakeholders.
Develop and implement crisis management strategies for clients and provide advice and support including owning and refining the crisis communication process and resources
Develop and manage digital PR services for clients and ensure effective adoption and use of digital media to enhance client reputation and identity.
Play an active role in campaign brainstorming, developing of new ideas, paying attention to emerging trends and practices in public relations and communications
Manage client agency relations, understanding and fulfilling client expectations, and quality control of all work submitted to clients
Identifying new business development opportunities to enhance overall company and client growth
Conceptualize, manage, and coordinate planning and execution of clients' events, conferences, business forums and any other stakeholder engagement/publicity initiatives
Leverage on existing media relations and cultivate new contacts within business and media industry
Have a passion for writing pitches, press releases, and biographies, developing interesting press angles, and staying constantly abreast of the trends of the industry.
Qualifications & Experience
Bachelors' Degree in Public Relations, Mass Communications, Marketing or related field.
A minimum of 5 years working experience required
Proven track record in designing and executing successful public relations campaigns
Strong relationships with both local and national businesses and industry media outlets.
Event and activation planning experience.
Excellent communication skills, analytical skills, and planning ability.
Excellent command of English and local languages
Proficiency in MS Office
Application process;
Email your CV and cover letter to [email protected] Only shortlisted candidates will be contacted. The closing date for receiving applications is 14th March, 2023.