Part Time
Temporary
December 31, 2022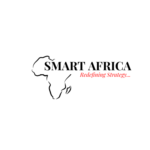 Strategic Management Architecture Research & Training Africa Limited
Management Trainers and Consultants
The position is for a Trainee. So while a stipend may be contemplated, candidates expecting an employment opportunity may desist from applying.
We are looking for Digital content creator who can develop and maintain web site, blog posts, social media content for our offerings.
Must understand the concept of generating traffic and leads by publishing high engaging and appealing content and stories attracting subscriptions and likes.
Must be sharp to understand industry dynamics , conduct research online and primary market studies interviewing industry professionals
Promote content on social networks and monitor engagement ( comments, likes and shares)
Must be able to learn and adapt to enhancing website traffic and data analytics, conversion, bounce rates
Must have experience and a yearning to learn content management systems like wordpress etc… Knowledge on various other payment integration tools is desirable but not mandatory. Working knowledge of website maintenance desired.
Must possess excellent knowledge on written and verbal English.
Must possess a keen interest in Digital photography and ability to create appealing picture and video content. Candidate shall have knowledge of video editing and publishing tools.
Candidates must be qualified in Marketing, Desktop publishing and relevant software tools that go with content creation and publishing. Candidates shall gain enormous experience during the training period from the management and may qualify to be employed on a regular position after the training period