Internship
Applications have closed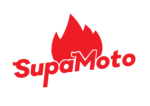 Website SupaMoto
Chinja Malasha! Chinja Umoyo!
Emerging Cooking Solutions (Zambia) Limited, trading as "SupaMoto", is a Zambian/Swedish joint venture, introducing clean burning modern cook-stoves, renewable cooking fuel pellets made from waste biomass and solar home systems. Our locally produced pellets are cheaper than charcoal and the cooking solution performs similar to a gas stove. Our solar home systems have a built in Pay as You Go (PAYGO)-mechanism and almost all payments for our products are made through Mobile Money. Our company has over 100 staff with presence in Malawi and Mozambique and growing rapidly in the energy sector. The positive environmental, socio-economic, and macro-level impact of our solutions is immense. We truly have a solution for the dilemma of rapid deforestation and disproportionately high cooking fuel costs for low-income people.
Job Title: Dispatch Intern – HQ (2)
Reporting Manager: Head of Data and Fintech
Location: Lusaka, Kalundu
Terms: 3 Month Probation
Dispatch Management Internship Description
The Dispatch Intern is responsible for supporting all supply chain procedures, from coordinating deliveries to managing systems. To be successful in this role, you should be well-organized and understand the order fulfillment cycle. As a dispatch manager your job duties include training new employees, delegating and assigning orders, coordinating the daily workload, documenting productivity, overseeing incoming and outgoing consignment, and reporting to senior management.
Responsibilities
Tracking orders to ensure timely deliveries.
Coordinate our supply chain procedures to maximize quality of delivery.
Ensure all supervised staff members are trained as well as cross-trained adequately.
Maintain updated records of orders, deliveries, and customers.
Develop logistical plans for current operations and logistics contingency plans.
Develop and execute tools and methodologies to enable effective implementation of logistic plans.
Design and develop standard operating methods to manage logistics operations efficiently.
Identify added logistic training requirements to attain high working standards.
Develop reports on products, personnel movements, and various operational logistics problems.
Qualifications and Skills
BSc in Supply chain management, Logistics, or relevant field
Knowledge of delivery management systems (software) or transport management systems
Basic accounting knowledge.
Excellent organizational and time-management skills
Good communication skills.
Good with excel and google Sheets.
Strong attention to detail.
Presentation skills – ability to write and speak clearly and easily communicate complex ideas in a way that is easy to understand.
Problem solving skills.
Application Deadline
We hire on a rolling basis which means that applications are reviewed and processed on a continuous basis until a hire is made. SupaMoto (Emerging Cooking Solutions) never asks candidates to pay any money or pay for tests at any stage of the interview process. We are committed to equal employment opportunity regardless of race, color, ancestry, religion, sex, national origin, sexual orientation, age, marital status, gender, or expression. We are proud to be an equal opportunity workplace.
Email your CVs to [email protected], not later than January 22nd, 2023. Please attach all academic and/or professional certificates.
ONLY SHORTLISTED CANDIDATES WILL BE CONTACTED.