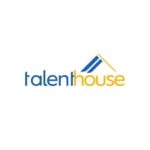 Our clients – Zengamina Power Limited are looking for an accountant to join their team.
About Our Client
Zengamina is a fully integrated private utility in Ikelenge District, North-Western Province, Zambia, serving approximately 4,500 Zambians since 2007. Its power grid connects community households, institutions, and businesses across the district with power sourced from its 700 kW run-of-river hydropower plant and 39 km of MV distribution lines. Zengamina has recently started it ~$5 million expansion project that will hybridize the existing hydro scheme with Photo Voltaic generation, battery storage and add over 3,000 new connections, having a mission to electrify the whole of the rural Ikelenge District.
About the role:
Zengamina is looking for a capable and experienced company accountant to ensure maintenance of accurate financial records for the Company and support the Company on all accounting processes.
The successful candidate will have a working knowledge of internationally accepted accounting principles, use of accounting software, preparation of financial statements and ad-hoc reports, and general knowledge of compliance requirements in Zambia.
She or he shall be able to work autonomously, shall take initiatives and be a good communicator.
The Company Accountant will report to the Zengamina General Manager or CEO, and to the Group Finance team.
Key Responsibilities
Accounting & Financial Analysis
Upload and post transactions in the accounting system (Quickbooks)
Ensure accurate maintenance of all ledgers & sub ledgers for the group subsidiaries: account payables, account receivables, deferred revenue, fixed assets, inventories and bank accounts
Process monthly billing and manage receivables till recovery
Perform monthly close of book procedures on all company ledgers
Ensure journals and account reconciliations are completed accurately and timely
Payroll management: compute salaries, prepare payslips, set up payments, declare contributions
Perform cash reconciliations
Petty cash management
Set up bank transfers
Purchase request management
Expense management
Assist in budget planning and cash management
Prepare the annual financial statements
Handle the annual statutory audit
Report management accounts to the Group
Work with the Group Finance team in strengthening the control environment and improving the internal processes to improve the quality of accounting records
Create and maintain various spreadsheets and dashboards to analyse data
Tax & Compliance
Ensure accurate and timely filing of all taxes and contributions, and annual returns. The filing will be done by a 3rd party accounting service company, but the early preparation of the information is the responsibility of the Company Accountant.
Prepare necessary paperwork for tax declarations and payments
Facilitate communication with the administrations
Keep up to date with the regulatory environment
Ensure compliance with the local jurisdiction requirements (filings, renewal of licenses)
Collect financial and power generation KPI feeds for ERB reports
Assist in general administrative tasks
Requirements
Education and Experience:
Five-plus years of experience in a similar role
Bachelor's degree or equivalent in Accounting, Economics, Finance, or similar (Full Grade 12 Certificate, ACCA level 2, ZICA Licentiate, CIMA level 2)
Proficiency in Microsoft Office (Excel, PowerPoint, Word), QuickBooks, Odoo and other relevant accounting software
Experience with accounting for infrastructure projects and/or energy project development, especially Power & Utilities
Competencies:
Knowledge of accounting and bookkeeping procedures
Solid understanding of accounting and IFRS knowledge
Strong fluency with Excel formulas and reporting
Detail-oriented and strong data gathering skills
Good communication skills with team members
Strong written and spoken English skills are required.
Effective organizational and prioritization skills
Commitment to professionalism and high standards of integrity and ethics
Ability to work autonomously and with minimal instruction
Takes initiative, positive and proactive, hands-on
Able to work in a multicultural environment
At ease working remotely and with online collaboration tools
Compensation:
This role offers an opportunity for an ambitious, self-driven individual to develop their all-round professional experience by working in a wide ranging and challenging role in a fast expanding Zambian company that is part of an international group. ZPL's mission to electrify the whole of the rural Ikelenge District should be a motivation for the applicant.
Salary will be in line with market and experience, and will include a variable element based on KPIs to allow the candidate to show their potential and get rewarded. High quality accomodation is available for a single person or couple, a housing allowance will be provided for a larger family. Relocation support will be provided. Company Laptop and mobile phone and talktime will be provided. Local transport is not provided.
To Apply:
If you are interested and feel that you meet the criteria outlined above, please email the following to: [email protected]
A copy of your current CV, file name should include your full name
A cover letter including the following:
Why this role is of interest and why you are suited
List Accounting softwares you have competency in , and IFRS proficiency level (basic, good, expert) and Excel proficiency level (basic, good, expert)
Confirmation you can live/work in Ikelenge, and eg. example of previous rural posting, local languages spoken (Lunda ideal)
Any international experience (studied or worked abroad, or with international company)
When available to start