Full Time
Applications have closed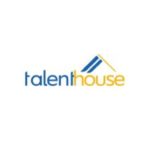 Website TalentHouseZM Talent House
Our Client – Transitex Limited is seeking a talented and experienced Operations Coordinator to oversee all aspects of operations on the different corridors they are active in South Africa, Mozambique, Dar es Salaam and Namibia.
The role will focus on truck fleet management and clearing services.
About Transitex Limited
Transitex is the freight forwarder of the Yilport Group, with a mission to provide reliable and competitive logistical solutions involving global transportation by land, sea, or air and make them obtainable from anywhere on the globe. Experts in the transport of perishables, such as fruit, which is a core business. Transitex transports other types of commodities such as stone, wines & spirits, construction materials, and heavy machinery, among many more products. The company handles several project cargoes and cooperates in many large operations of break-bulk cargo, machinery, heavy lift equipment, and others.
Key Responsibilities:
Communicate with suppliers, retailers, customers etc. to achieve profitable deals and mutual satisfaction
Plan and track the shipment of final products according to customer requirements
Keep track records of warehouse stock, executed orders etc.
Ensuring that there are adequate staff and vehicles to meet demand.
Ensuring that all relevant legislation is compiled with Safety of both vehicles and people, emissions, weight, and Customs issues.
Update and compile a database containing all information for each client.
Track shipments and update clients on all incoming and outgoing consignments.
Assisting with the management of daily operational activities
Observing, reviewing, and analyzing processes to identify inefficiencies and areas where improvements could be made
Analyse data from shipping and delivering processes to find bottlenecks and other issues
Requirements
Certificate/Diploma/ Degree (Bachelor) in clearing and forwarding, Supply Chain Management, Project Management, Business, Logistics Operations, or related field
At least 5+ years of experience in Operations Management, Logistics & General Management with a data-driven and analytical focus
Strong attention to detail, analytical mindset, and systematic problem-solving skills
Computer knowledge and data entry skills
Valid Driver's License
Excellent interpersonal and communication skills
Assertive and result oriented
Open-minded and a good team player
Compensation:
The incumbent will receive a competitive salary commensurate with experience.
To Apply:
Please send your CV to [email protected] before the 31st of January, 2023.