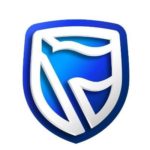 Standard Bank Group
Company Description
Standard Bank Group is a leading Africa-focused financial services group, and an innovative player on the global stage, that offers a variety of career-enhancing opportunities – plus the chance to work alongside some of the sector's most talented, motivated professionals. Our clients range from individuals, to businesses of all sizes, high net worth families and large multinational corporates and institutions. We're passionate about creating growth in Africa. Bringing true, meaningful value to our clients and the communities we serve and creating a real sense of purpose for you.
Job Description
Provide a consistently high quality frontline transaction service to customers encompassing the cashing of cheques and other items, acceptance of deposits and the provision of change.
Understand the risks associated with the control and handling of cash, and maintain effective controls to manage these risks.
Qualifications
Grade Twelve school certificate.
Undergraduate degree from a recognized university.
Age between 23-28 years old.
Experience
Banking experience, understanding the bank's laid-down policies and procedures related to Telling / Frontline support; foreign exchange.
Familiar with the legal aspects regarding cheques and cash handling.
Additional Information
Technical Competencies
Banking Process & Procedures
Customer Acceptance & Review (Consumer Banking)
Product Knowledge (Consumer Banking)
Customer Understanding ( Consumer Banking)
Behavioural Competencies
Generating Ideas
Exploring Possibilities
Making Decisions
Providing Insights