Full Time
Applications have closed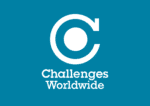 About Challenges 
The Challenges Group is a family of social enterprise consultancies with a mission to support inclusive economic growth by fostering enterprising solutions to global development challenges. We recognise the need for creating sustainable routes to delivering social impact and innovation, and we deliver impact though looking both at how the social economy can be more enterprising and sustainable, and how the 'traditional' private sector can be more inclusive.
Since 1999, Challenges have operated in over 70 countries, supporting more than 3,500 enterprises and tens of thousands of people. In the past four years alone, we have partnered with more than 1,000 companies in Sub- Saharan Africa, where we have established offices and full-time teams in Ghana, Malawi, Rwanda, Uganda and Zambia.
The Denis Goldberg Scholarship 
In partnership with the Challenges Group, the Denis Goldberg Scholarship supports exceptionally talented graduate employees throughout sub-Saharan Africa to access life-changing online postgraduate study from the School of Energy, Geoscience, Infrastructure and Society at Herriot Watt University, without having to leave their home country or current employment.
Alongside their studies, Denis Goldberg Scholars will also undertake extensive leadership and management training, attend industry events and receive the support from an in-country network of fellow students, alumni and dedicated Network Coordinators.
There are currently 22 DGS Scholars from Rwanda and Ghana studying on three different degrees: MSc Renewable Energy, MSc Construction Project Management and MSc Real Estate. In January 2023, we will welcome 30 more, including 10 Scholars coming for the first time from Zambia.
The Role 
The Challenges Group is looking for a Programme Coordinator to play a leading role in supporting our partnership with Heriot Watt University and delivering the DGS Programme on the ground in Zambia in line with Scholar needs, annual plans, country targets and quality baselines.
In addition to leading on Programme delivery, the Programme Coordinator will also support the professional development of the team, develop and action communications plans and lead on the identification and development of strategic partnerships to support the long-term growth of DGS.
This represents a fantastic opportunity for a proactive and positive individual to combine their passion for developing strategic partnerships and building powerful educational experiences with their skills in communication, project management and networking to help build a truly special and impactful international scholarship.
Skills, Experience and Personal Qualities 
Candidates should:
Have a bachelor's degree or higher. Degrees in areas such as education, business development, STEM subjects or those listed above will be particularly advantageous.
Have at least 2 years' experience of business development or advancing strategic partnerships.
Have at least 2 years' experience leading/delivering student-focused educational projects.
Be strongly proactive, with experience of independently designing/developing deliverables.
Have experience with designing and/or delivering communication strategies.
Be highly curious, willing to learn and adaptable.
Be professional and sociable, with strong interpersonal skills and a clear communication style.
Main Responsibilities 
Programme Management 
Lead in-country recruitment by creating local strategies, identifying and approaching partners, running information sessions and facilitating a smooth transition through the process.
Lead on developing strategic partnerships, including sourcing and approaching potential funders and partners with a view to establishing the long-term growth and viability of DGS.
Act as a leader of the continuous development mindset by ensuring surveys are properly conducted/shared and facilitating debriefs and knowledge sharing across the network.
Source and produce positive content for our media team, including frequent case studies.
Support the Programme Manager to develop, share and meet targets and operational plans.
Grow our network of sector leaders willing to support Scholars in their journeys.
Student Coordination & Development 
Help design and deliver a clear, valuable and comprehensive professional development pathway aimed at building up the confidence of students to take on senior positions within their sectors.
Set standards of continuous improvement and user-centricity for the in-country team.
Design clear and sustainable strategies for the team communicating with students.
Organize events, workshops, etc for Scholars to network and put their learning in practice.
Play a leading role on the development of the alumni network.
Enterprise Coordination and Relationship Building 
Source, approach and secure new enterprises that meet the goals and values of DGS.
Deliver initial introduction sessions with enterprises in order to explain the objects, values and requirements of the DGS Programme, as well as the funding options.
Ensure that objectives and expectations are clearly set, communicated and understood, with a Memorandum of Understanding signed by all parties before the course starts.
Nurture relationships with enterprises through frequent check ins and open communication.
Proactively seek opportunities for wider collaboration between enterprises and Challenges.
Insight and Research
Support Scholars in designing their research questions based from identified areas of interest or challenges facing relevant sectors in the country.
Act as main link between Scholars, enterprises, Course Leads and Challenges during this process to ensure research topics are supported and relevant to career progression and sector needs.
Build and nurture a network of experts/practitioners to support/facilitate student research.