Full Time
Applications have closed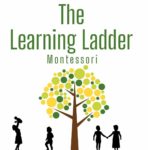 The Learning Ladder
The Learning ladder is a safe and exciting learning environment that aims to provide a complete Montessori program which considers the emotional, intellectual, physical, and social development of the child by addressing the uniqueness of each in a nurturing, emotionally secure and academically excellent environment.
We are seeking a highly motivated and experienced Food, Beverage & Distribution Manager to join our team at our School. The ideal candidate will be responsible for providing nutritious and healthy meals to the children, ensuring that the meals are well-balanced and meet their daily nutritional requirements. The successful candidate will have strong organizational and leadership skills, with the ability to manage a team of kitchen staff. As our Food Distribution Manager, you will be responsible for overseeing the distribution of our prepared meals to our various locations and partners. You will be expected to manage and optimize inventory, coordinate delivery schedules, and ensure timely and accurate delivery of our products. You will also be responsible for managing a team of delivery drivers and coordinating with our kitchen staff to ensure seamless operations.
Key Responsibilities:
Plan and develop menus that are well-balanced and appealing to children
Source and purchase fresh and healthy ingredients for meals
Oversee the preparation and cooking of meals, ensuring they are hygienically prepared and cooked to the correct temperature
Manage the food and beverage budget, ensuring that you stay within budget while still providing healthy and nutritious meals
Manage allergens and any dietary restrictions of the children
Ensure compliance with relevant regulations, such as health and safety regulations, food safety regulations, and nutritional guidelines
Communicate with parents and guardians regarding the meals provided, and address any concerns or questions they may have
Developing a practical method for ensuring that meals are delivered on time.
Qualifications and Requirements:
Bachelor's degree in Food and Beverage Management, Nutrition or related field
Minimum of 3 years of experience as a Food and Beverage Manager, preferably in a school setting
Knowledge of nutrition, dietary requirements, and allergen management
Strong leadership and organizational skills
Excellent communication skills
Ability to work in a team environment
Ability to work flexible hours
Available to start IMMEDIATELY
If you have the necessary skills and qualifications, please submit your resume and a cover letter in one document (PDF) outlining your experience and qualifications to [email protected] We look forward to hearing from you.