Part Time
February 4, 2023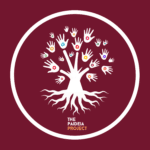 Website ThePaideia The Paideia Project
Quality Education and Climate Action Non-Profit.
AVAILABLE POSITIONS
1. Project Coordinator
A project coordinator handles administrative tasks for the project manager, team members, and volunteers to keep the organization running smoothly.
Role Summary:
Works together with the Project Manager on strategic direction and activity implementation.
Ensures the schedule, budget, and details of a given task are well organized.
In charge of a positive workflow environment and coordination with various departments.
Schedules meetings and keeps team members and volunteers up to date.
Qualities:
Passionate about and committed to making a difference in education and climate action.
Creative and innovative.
Effective communication.
Efficient scheduling and time management.
Critical thinking and problem solving.
Risk Management.
Technical Expertise.
Leadership.
2. Social Media Manager
A social media manager handles the digital component of the communication and dissemination department of the organization to manage the flow of information into and outside the organization.
Role Summary:
Updates our social media pages by producing content.
Develops strategies to increase our online engagement.
Creates and oversees social media campaigns.
Reviews and packages our analytics.
Manages the flow of information internally and externally.
Qualities:
Passionate about and committed to making a difference in education and climate action.
Good communication.
Writing ability.
Creativity.
Attention to detail.
Understands social media.
Efficient time management.
Fun.
3. Financial Planner
A financial planner creates programs to reach our long-term financial goals that keep the organization afloat. These may include fundraising activities to finance our operations.
Role Summary:
Research and identify fundraising opportunities.
Works on grant applications, crowdfunding, corporate social responsibility lobbying, etc.
Meets our financial obligations stipulated by Non-Governmental Organizations according to the NGO Act such as, tax compliance with the Zambia Revenue Authority, etc.
Qualities:
Passionate about and committed to making a difference in education and climate action.
Good communication.
Writing ability.
Detail oriented.
Researcher.
Creative and innovative.
Hardworking