Contract
Full Time
Applications have closed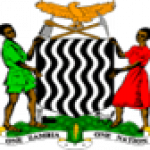 THE REPUBLIC OF ZAMBIA - MINISTRY OF HEALTH, NORTHERN PROVINCIAL HEALTH OFFICE
Northern Provincial Health Office (NPHO) with support from USAID Action HIV invites applications from suitably qualified persons to fill the under listed positions.
Job Purpose: To provide direct technical support, supervision, and mentorship to all health facilities in respective hubs in HIV/TB program, VMMC, CaCx Screening and treatment and data management. The HIV/TB Hub Medical Mentor will also ensure the delivery of quality HIV/TB services in all supported sites.
Reports to: HIV/TB Provincial Medical Lead Mentor
Main Responsibilities:
i. Serve as liaison between NPHO, USAID Action HIV and district health office(s) as well as other implementing partners/stakeholders at the district level including community-based organizations, on issues relating to the mentorship of HIV/TB activities.
ii. Perform timely and frequent site-level performance assessments for each site in their assigned district(s), paying specific attention to high-impact sites.
iii. Actively participate in HIV prevention activities including PrEP, CaCx screening and treatment, VMMC, eMTCT, TB Prevention and supporting adolescent and childhood HIV healthcare needs.
iv. Undertake creative and innovative solutions to challenges identified at sites within their assigned district(s).
v. Provide targeted and evidence-driven clinical mentorship to HIV/TB treatment staff for both adult and paediatric care services, including PMTCT in health facilities.
vi. Provide technical support and supervision in initiating and improving ongoing clinical care for patients receiving treatment for opportunistic infection (OI's), TB, HIV and PMTCT as well as preoperative and post-operative care for VMMC clients.
vii. Coordinate TeleECHO program in the hub to improve provision of adult and pediatric ART treatment and care services, PMTCT, VMMC, TB services and CaCx services
viii. Provide technical support to service delivery teams at facility and community levels to increase and improve access to care, case identification and retention in care as well as improvement in treatment outcomes including viral load suppression.
ix. Provide technical support for the establishment of site-level patient flow patterns to ensure effective infection control, provision of Standard Operating Procedures (SOPs) for clinical and managerial staff in supported health facilities.
x. Provide technical support for effective referral of Tuberculosis and HIV patients from communities to facilities and vice versa and assist to develop systems for patient tracking and feedback at both facility and community level in the district(s).
xi. Actively participate in HIV/TB quality improvement projects including identification and documentation of evidence based best practices.
xii. Participate and provide mentorship to clinical teams in supporting patients in need of care for non-communicable diseases and nutrition.
xiii. Actively participate in supporting efforts aimed at accelerating differentiated service delivery.
xiv. Coordinate and provide updates as required for HIV/TB technical and clinical meetings at district and facility level.
xv. Participate in the identification of capacity gaps and provision of trainings/orientations in HIV/TB at both community and health facility levels in the district.
xvi. Participate in NPHO program performance assessment, monitoring and USAID ESV (enhanced site visits) improvement and monitoring services, document finding and assist sites to develop remedial measures and implementation of recommendations.
xvii. Provide technical support to health facilities with low compliance scores and assist sites to develop remediation measures.
xviii. Work with facility teams to improve phlebotomy techniques, labelling and storing of specimens, and other problems related with lab logistics.
xix. Work with facility pharmacy personnel to ensure the supply chain of commodities is not interrupted
xx. Compile weekly, monthly, quarterly as well as annual and ad-hoc reports as required using the recommended format.
xxi. Perform any other duties as may be assigned by the supervisor.
Required Skills and Experience
Grade Twelve (12) School Certificate with Five (5) Credits or better including Mathematics, Science and English.
Fully qualified Medical Doctor from a reputable institution.
At least Five (5) years of relevant work experience in the field of HIV/TB control activities, supervisory experience at health facility or district level will be an added advantage.
Basic training in HIV/TB, HIV management for both adults and paediatrics and/or PMTCT.
Registered with the Health Professions Council of Zambia with a valid practicing license.
Computer literate, with high competency in using Microsoft office applications.
Must have experience in PEPFAR supported HIV/TB activities.
Must have a strong understanding of the reporting hierarchy at all levels of service delivery; and
Good proficiency in oral and written English as well as interpersonal skills.
Other Attributes
Must have high level of Confidentiality and Integrity.
Trustworthy and honest.
Must be a team player.
Ability to work with minimum supervision.
Interested candidates meeting the above stated qualifications and attributes are required to submit their applications with the following documents:
a. Curriculum Vitae with three (3) traceable referees,
b. Copies of academic and professional qualifications certificates,
c. Copies of full registration with relevant professional bodies and valid practicing license
An attractive package will be offered to successful applicants who will be appointed on contract for an initial period ending September 2024 subject to renewal depending on performance/funding.
E-mail applications should be sent to [email protected] by 18 May 2023.
Applicants are encouraged to apply for one position. Applications should be clearly marked with the position and location being applied for. Applicants should provide valid phone numbers for easy communication.
The Provincial Health Director
Northern Provincial Health Office
P.O Box 410026
Kasama