Full Time
*************** Kwacha / Month
Applications have closed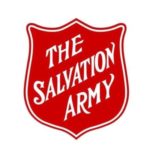 The Salvation Army, Headquarters, Lusaka.
1. Duties & Responsibilities
Oversee all aspects of farm operations, including but not limited to planting, irrigation, crop maintenance, harvest, and equipment operation and maintenance
Develop and implement long-term plans for the farm in collaboration with the owner, taking into account factors such as climate, market conditions, and available resources
Manage a team of farm workers, assigning tasks, monitoring progress, and providing feedback and training as needed
Keep accurate records of all farm activities, including production data, financial transactions, and employee hours worked
Maintain equipment and machinery, ordering repairs and replacements as necessary
Purchase supplies and materials needed for farm operations, staying within budget constraints
Negotiate contracts with vendors, service providers, and other business partners
Monitor weather conditions and forecast changes to make decisions about irrigation, pesticide use, and other farm activities
Inspect crops on a regular basis to identify problems and take corrective action
Handle customer inquiries and complaints in a professional and courteous manner
Work with local, state, and federal agencies to comply with regulations related to farming activities
Stay up to date on new developments in the field of agriculture and incorporate innovative techniques into farm operations
2. Required Skills and Qualifications
Diploma in agriculture, business, or related field
3-5 years' experience in farm management or a similar role
Proven and traceable track record of successful crop production
Strong understanding of agricultural best practices, including irrigation, fertilization, and pest control
Excellent leadership, communication, and organizational skills
Ability to work long hours, including weekends and holiday.
Being a salvationist is an added advantage.