Full Time
Applications have closed
Salary: ****************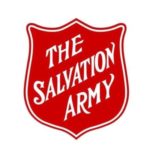 The Salvation Army
SENIOR ACCOUNTANT – JOB OPPORTUNITY
The salvation army headquarters invites application for a senior accountant
QUALIFICATIONS:
Grade 12 Certificate with minimum credits in English, Mathematics and any Sciences
Full ACCA or Full Chattered Institute Management Accountant or Full Zambia Institute of Chartered Accountant
MBA with a Major in Finance is an added advantage
Other Requirements
Proven experience as an, Accounting Supervisor, chief or senior accountant role
Thorough knowledge of basic accounting procedures
In-depth understanding of Generally Accepted Accounting Principles
Awareness of business trends
Familiarity with financial accounting statements
Experience with general ledger functions and the month-end/year-end close process
Hands-on experience with accounting software packages
Team player, able to adapt easily and mature.
Good written or spoken communication skills
Ms Offce/Software: Proficient in MS excel.
Police Clearance on criminal record.
Note: That all correspondences should be addressed to
Col Ian Swan
Territorial commander
The Salvation Army Zambia
PO Box 34352
Lusaka
Attention: Captain Miyanda Nangwala
The Human Resource Officer
Phone: 0977474655
Deadline for receiving the is 5th August 2020
Mode of delivery is by hand