Contract
Full Time
Salary: Negotiable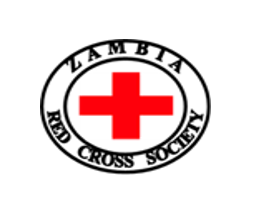 The Zambia Red Cross Society
Saving Lives, Changing Minds
1. MENTAL HEALTH AND PSYCHOSOCIAL SUPPORT OFFICER – 1 Position
Reporting to: Health and Care Manager
Workplace & Conditions
Based in Lusaka with frequent travel to the field
Starting Date: 15th October 2020
Contract terms and duration:
1-year contract, Full time, with 3 months probation
The Organization
The Zambia Red Cross Society (ZRCS) is a Humanitarian Organization established in 1966 by an Act of Parliament CAP 307 of the laws of Zambia as an auxiliary institution that augments government efforts in developmental works and humanitarian assistance. ZRCS is part of the International Red Cross movement known as International Federation of the Red Cross and Red Crescent Societies (IFRC). In line with its mandate, ZRCS partners to Government of Zambia in responding to both man-made and natural disasters, including epidemics.
Currently, ZRCS is part of a consortium of actors that has joined hands with Ministry of Health through a multisector approach, in responding to COVID-19. ZRCS has undertaken to expand the scope of its response interventions to the pandemic to include Metal Health and Psychosocial Support (MPHSS) component. To this effect, the National Society hereby invites applications from dynamic, qualified and experienced individuals in related field to take up a positions of MHPSS Officer
ROLE PURPOSE:
The Mental Health and Psychosocial Support (MHPSS) Officer will be responsible for the overall implementation of MHPSS intervention. He/she will be responsible to support people who are experiencing stress in the wake of COVID-19 outbreak in Zambia focusing on families, relatives, contacts of COVID-19 positive patients as well as patients in targeted isolation or treatment centres, follow mental wellbeing of volunteers and staff, support families and care takers to understand emotional need of family members and ensure care for victims of violence like GBV, sexual and child protection. He/she will be responsible for planning and implementing and reporting of the MHPSS activities.
Job specific roles and responsibilities
Major Responsibilities
Engage in the planning of the COVID-19 outbreak and other health service activities to ensure integration of MHPSS response strategies in daily interventions
Conduct mental health assessment for beneficiary's in targeted isolation and treatment centers of COVID19
Provide mental healthcare in targeted health facilities including isolation centers
Provide psychological first aid and support to people who are experiencing stress
Provide psychological support for groups of displaced and returnees peoples in isolation and other targeted health facilities
Identifying and managing protection issues
Follow mental wellbeing of volunteers and staff and provide necessary support
Ensure Supportive communication for suspected or confirmed cases of COVID 19 in everyday interactions in targeted areas
Counsel families to understanding emotional needs of family members and managing their anxiety and stress
Develop/adapt key message to address MHPSS issues, reducing stigma related to the outbreak and child protection and how to communicate with various target groups in health education
Facilitate health education session supported by the organization
Participate in the facilitation of work plans, budgets, and other required program documents for integrated COVID 19 response
Closely work with the COVID 19 response team to ensure that program budgets are efficiently used complying with donor requirements, and that reports are submitted in a timely manner
Provide on job capacity building, formal training and coaching for staff and volunteers
In collaboration with COVID 19 Response Coordinator and the Health and Care Manager, ensure timely preparation and implementation of phase-out strategy.
Facilitate any MHPSS training planned for Staff and volunteers
Representation and communication
Represents ZRCS in MHPSS coordination and other forums as required.
Documents findings and recommendations of field visits for follow-up actions and share.
Prepare and submit program reports, ensuring completeness, accuracy and timeliness per the responsibility areas.
Documents lessons learned in specific technical areas
Prepare and share case stories
Accountability:
Holds self-accountable for making decisions, managing resources efficiently, achieving and role modelling ZRCS values
Collaboration:
Builds and maintains effective relationships, with their team, colleagues, members and external partners and supporters
Values diversity, sees it as a source of competitive strength
Approachable, good listener, easy to talk to
Creativity:
Develops and encourages new and innovative solutions
REQUIRED QUALFICATION & EXPEREINCE
Advanced Degree in social sciences such as psychology and social work;
At least 2 years' professional experience in one of the following areas: psychology, social work, and protection.
Excellent knowledge and skills in mental health and psychosocial support including for children
Knowledge on and understanding of health system in Zambia is an asset
Good writing and communication skills
Good training skills in the areas of social work, social sciences and human services are desirable.
Competencies
Working experience and familiarity with humanitarian response
Experience in working with Governments.
Languages
Strong working knowledge of English (spoken and written).
Knowledge of local languages is an asset
Zambia Red Cross volunteers who meet the prescribed qualifications are encouraged to apply.
2.0 ACCOUNTS ASSISTANT, 1 POSITION
Reporting to: Accountant
Workplace & Conditions
Based in Lusaka at ZRCS HQ Offices
Employment type: 1-year Contract with possibility for extension contingent on satisfactory performance and funding
Starting Date and duration:15th October 2020
Job brief
We are looking for a skilled Accounts Assistant who is able to work under pressure with minimum supervision, and experience in NGOs. We expect a person to have Sufficient knowledge of double entry and extensive experience in various accounting functions.
Responsibilities
Bank reconciliations
General ledger reconciliations
Follow up on staff imprests
Preparation of Donor financial reports
Preparation of ZRA & NAPSA returns
Desired Qualifications and Work Experience
Diploma/BA in Accounting
Proven experience in Accounting for 5 years +
Previous experience in Humanitarian/NGO sector is desirable
Must be a member of ZICA
Desired Competencies and Skills
High quality of integrity
Knowledge of working with pastel
Understanding of double entry
Proficient in MS Office
Excellent communication and interpersonal skills
Strong ethics and reliability
Zambia Red Cross volunteers who meet the prescribed qualifications are encouraged to apply.
Closing date: 2nd October 2020 @ 17:00hrs