RFP / Tender
Applications have closed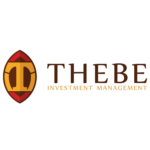 Website THEBE INVESTMENT MANAGEMENT
Nkwashi is a mixed-use estate under development, situated 36 kilometres east of the City of Lusaka, off Leopards Hill Road.
The city will include more than 9,000 residential plots, a quarter of which have been contracted for sale. The first homeowners have moved into the estate with the fixed and transient population starting
to grow significantly.
Alongside various other commercial needs, the estate has an increasing need for the following establishments;
Hotel or Lodge sitting on our scenic lakefront on 10 acres
University sitting on 130 acres
Secondary School sitting on 60 acres
Sports facility sitting on 10 acres
With a growing population within Zambia and neighboring countries; there is a need for more schooling options well as hospitality for conferencing and recreational activities. The aforementioned establishments provide an opportunity to fill this gap by servicing Nkwashi residents as well as the nation and region at large.
Nkwashi now invites members of the public to submit expressions of interest to own and operate any of the above listed establishments at Nkwashi.
Eligible candidates are expected to exhibit the following;
Ability to assess demand and propose infrastructure development ideas,
Resources to purchase commercial property,
Resources to build any of the mentioned establishments, and
Have experience in running at least one (1) other successful business similar in nature to the selected establishment.
All proposals are to be sent via email to [email protected] and should include an expression of interest letter, inclusive of a bid amount for the selected establishment hectarage, and a business
profile.
The closing date for receipt of requests for proposals is 15th November 2023. Call 0760635023 for any further inquiries.