Full Time
Applications have closed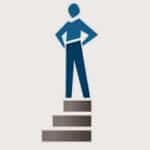 Website TopFloorZambia TopFloor Limited
Complete Solutions for Human Capital
Our client, a carbon offset and environment / forestry company, is looking to is looking to hire a Lead Carbon Offset Originator who will work directly with project developers mainly in Zambia and other African nations.
The Carbon Offset Originator will help clients generate new revenue streams and optimize existing ones; continually explore new opportunities within the carbon offset markets; act as the main contact and source of knowledge for new and existing clients. This will notably include technical project-based activities that optimize the company's baselines.
Key Tasks and Responsibilities
Assist in dealings with third party verifiers and carbon registries.
Become the company's liaison for government relations and state-owned land bases.
Become the main internal knowledge center for the voluntary carbon markets.
Collaborate with the teams at operational sites in developing strategy for hitting weekly targets.
Contribute to developing the company's carbon position and brand visibility in order to develop relationships with partners and counterparties.
Help generate new revenue streams and optimize existing ones.
Identify and win new business in the carbon offset project market.
Manage the project cycle which includes project feasibility assessment, project description design, carbon pool quantification and optimizing project baselines, leading a field verification and presenting project proposals.
Management of project partners and stakeholders
Optimize market connectivity between the trading and origination teams.
Originate and manage company projects (AFOLU) within a supportive and collaborative team environment while ensuring all operational sites know their targets.
Proactively explore new opportunities within the carbon offset markets.
Project description generation and execution
Pull and analyse weekly data for your operational sites and share the performance of the week and weekly strategy with the operational sites to bounce back when KPI are below target.
Support both prospective and existing partners of market potential working with both new and existing customers.
Understand all technical aspects of carbon offset projects.
Update operational site section trackers on a weekly basis and insert comment before the weekly KPI calls.
Desired Skills, Qualifications and Experience
This position is best suited to a self-motivated individual with a strong work ethic, proven technical abilities, clear communication skills, and a high level of technical writing proficiency. The ability to take the initiative and work independently, as well as to work in a team environment, are both highly valued. In addition, candidates:
Must have a Master's Degree in Forestry Or Related Environmental / Natural Resource studies (Negotiable based on experience)
Must have a strong understanding of carbon market fundamentals and developments.
Must have at least 2+ years of relevant carbon offset market experience.
Must have strong commercial negotiation skills, project management skills and stakeholder management skills.
Should have deep understanding of land-use rights, land-based agreements, land ownership and all relatable tenure types.
Should have existing network within the carbon offset market.
Should have knowledge and experience with carbon pool quantification.
Should have proven track record within project accreditation processes.
Should have relevant experience and understanding of registry requirements, project methodologies, international governance frameworks.
How to Apply
Applicants should send their resumes to [email protected] with the job title as the email subject before 24th March 2023. Only shortlisted candidates will be contacted.