Contract
Applications have closed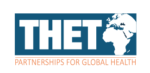 Overall Purpose of the Job:
The Programme Coordinator will report to the Country Director. The Programme Coordinator position will supervise all ongoing projects in Zambia in line with the strategy, plans and policies of THET. S/he will ensure technical and quality control of ongoing project interventions and contribute to the development of new interventions.
Main Tasks and Responsibilities
Directly supervise the Programme Support Officer and other Project consultants.
Ensure quality implementation of all projects under the Zambia office (Oncology, Health Technology Management, Nutrition, Volunteer projects etc.)
Coordinate the work, provide quality control and support to the project support teams in coordination with the Country Director.
Coordinate the development of new projects (logical framework, participation in budget preparation and narrative writing) in collaboration with THET headquarters, technical experts, etc.)
Lead, coordinate and submit project activity reports.
Project Administration and Reporting
Custodian of all project work plans and budgets in the Zambia office.
Ensure efficient document management, including filing of key project  documents.
Ensure effective communication of project outcomes and deliverables to the Communications department through reports, case studies, pictures, videos etc.
Development of strategies and new projects
Support the Country Director to develop, implement and evaluate THET projects, providing timely updates and recommendations for both new and ongoing work in Zambia
Contribute to the updating of country strategy.
Support the development of new funding opportunities.
Monitoring, Evaluation and Learning
Contribute to the implementation of the MEL tools for all country projects.
Support partners in the field to plan and monitor activity implementation.
Support the MEL focal point in Zambia in supervising project MEL plans.
Representation, coordination and advocacy
Establish and maintain  relationships with donors, project stakeholders and other organisations working in project intervention areas.
Participate in technical working groups and other coordination meetings (with programme coordinators and managers from other NGOs, donors etc at central level or in the field, etc.) in support of the Country Director.
Any other task requested by the Country Director.
ESSENTIAL REQUIREMENTS
Qualifications and Knowledge
Advanced university degree or equivalent in either social or health sciences.
Strong management skills and good knowledge of the policies and procedures of major international donors (USAID, EU, SIDA, GIZ etc.)
Good knowledge of MSOffice
Fluency in both written and spoken English
Professional experience
At least 6 years of professional experience in international development.
Proven experience in managing development projects funded by either corporate or institutional donors in public health.
Experience in health related programming
Proved experience in successful project proposals writing.
Skills and Abilities
Ability to assess needs, develop and write new project proposals
Ability to analyse information, evaluate options, think and plan strategically
High degree of flexibility and adaptability to different work situation
Ability to work independently and prevent/resolve problems
Proven organisational skills and ability to manage multiple tasks effectively while promoting quality and positive working relationships with colleagues
Good communication skills when dealing with local institutions .
Cultural, gender, religious and age sensitivity and adaptability
Strong commitment to the mission of THET and genuine interest in development.
To apply for this role, please send your CV with three references, one of whom should be your current supervisor and cover letter,  to [email protected]. Deadline for submitting applications is 21st November 2023, close of business. The subject of your email should be 'Zambia- Programme Coordinator Job Application- YourFirstLastnames'. Any solicitation for the role physically or by phone is not acceptable. Due to the volume of applications, if you do not hear from us by 21st December 2023, please consider your application unsuccessful.