Full Time
TBA ZMW / Month
Applications have closed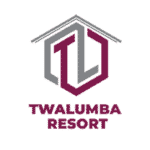 Website Twalumba Resort
Excellence and Comfort
We're a team of professionals that seek to help revamp the hospitality industry in Zambia. Our Lodges/Resort offer Conferencing facilities, Wedding & Kitchen party venues, accommodation (rooms), and bar services. The Lodges/Resort also has swimming pools as well as restaurants where meals are served to walk-in or booked-in clients.
We are currently recruiting for the following positions:
1. Electrician
The ideal candidate should have the following qualifications/qualities:
Grade 12 School Certificate.
Minimum qualification – Electrical Trade Certificate or related field.
Experience in industrial and/or commercial electrical systems.
Demonstrable ability to use electrical and hand tools (e.g. wire strippers, voltmeter, etc.) and electrical drawings and blueprints.
Thorough knowledge of safety procedures and legal regulations and guidelines.
Execute plans of electrical wiring for well-functioning lighting, intercom, and other electrical systems.
Install electrical apparatus, fixtures, and equipment for alarm and other systems.
Install safety and distribution components (e.g. switches, resistors, circuit-breaker panels, etc.).
Connect wiring in electrical circuits and networks ensuring compatibility of components.
Prepare and assemble conduits and connect wiring through them.
Prevent breakdown of systems by routinely inspecting and replacing old wiring and insulated cables, cleaning circuits, etc.
Perform effective troubleshooting to identify hazards or malfunctions and repair or substitute damaged units.
2. Plumber
The ideal candidate should have the following qualifications/qualities:
Craft Certificate in Plumbing.
Minimum of two years experience in a similar role.
Good interpersonal and technical skills, personal organization as well as a high level of integrity are required.
Assemble, install, maintain, and pressure test all pipes, fittings, and fixtures of heating, and sprinklers according to specifications.
Determine sources of plumbing malfunctions and complete repairs as indicated or according to work orders.
Install and repair pipes, fittings, valves, fixtures, and plumbing system equipment, including sinks, water heaters, etc.
Repair dishwashers and kitchen equipment that incorporate water consumption.
Receive and complete work orders.
Work with the building team and supervisors to complete projects.
Detect needed repairs on buildings, grounds, and equipment following established inspection procedures.
Operate tools and equipment according to established safety procedures.
Ensure that equipment is in safe operating condition.
Follow established safety procedures and techniques to perform job duties including lifting, climbing, etc.
If you have the required abilities, send us your C.V and Qualifications as a single PDF document to the email [email protected], with the Position you are applying for as the subject tagline.