Full Time
Applications have closed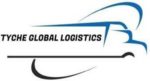 Tyche Global Logistics Limited
About Tyche Global Logistics Limited 
Tyche Global Logistics Limited, a professional and global transportation and logistics service company, provides our clients with a wide range of tailor-made solutions services to aim at exceeding our clients' expectations. We enjoy a strong sense of teamwork, career growth, and work/life balance. We actively seek team members who will add value to the business and strength to our culture. Treating others with respect and compassion is at the core of the Tyche Global Logistics philosophy. We provide a safe and positive working environment for our employees and offer opportunities to grow, both personally and professionally.
We are looking for the services of qualified personnel to fill the following vacancies.
1. FLEET MANAGERS (X2) – LUSAKA
Job Purpose:
The job holder will be responsible for transportation activities such as dispatching, routing, and tracking of vehicles
Key Responsibilities:
Vehicle tracking, monitoring and control.
Generate daily reports on truck locations, movements etc.
Coordinate and communicate with all drivers.
Plan and conduct toolbox meetings.
Plan and conduct safety inspections in work area.
Accident/incidents investigation reporting.
Create policies and procedures for the transport departmental activities
Pro-actively counsel drivers on the code of conduct. Coordinate the issuance of Warning letters with HR for any violations e.g. night time driving, over speeding, etc
Qualification and Requirements:
Minimum of Diploma in Transport and Logistics.
Must be a member of CILT
At least 5 years' working experience
Knowledge of industry latest trends and best practices
In depth knowledge of diverse business functions and principles such as supply chain, finance, customer service, human resources etc.
Working knowledge of data analysis and performance/operation metrics
Familiarity with MS Office and various business software
Critical thinker and problem-solving skills
Team player
Good time-management skills
Great interpersonal and communication skills
---
2. SAFETY OFFICER / DRIVER TRAINER – KAFUE
Job Purpose:
To ensure adherence to the Occupational Health and Safety requirements throughout our operations and to assess driver performance to ultimately ensure drivers have the appropriate knowledge, skills, attitude and customer service to conduct their duties legally, safely and competently.
Key Responsibilities:
Carry out inspections of workplaces and take appropriate action to ensure compliance
Assists in carrying out industrial hygiene inspections and recommendations
Conduct safety awareness programs, including safety tool box talk meetings
Report all non-conformities identified and ensure corrective measure are put in place
Participate in conducting risk assessments in the workplace
Assists in investigating accidents or injuries that occur in the workplace.
Through a culture of continuous improvement and education drive improved standards of driving and awareness that in turn reduces the company's exposure to risk and cost.
Ensure all drivers comply with all legal obligations and drive our business forward to exceed customer expectations.
Assess all new drivers and determine their capability and professionalism to join our team.
Ensure drivers undergo progressive training and continued professional development with particular focus on defensive driving, customer service and reducing fuel consumption
Qualification and Requirements:
Minimum of a Diploma in work place health and safety or related field
At least 3 years working experience as a health and safety officer
Experience with MS Office and data programs
Leadership & Behavioural Skills
Self-motivated
Good communication skills
---
3. ASSISTANT FLEET MANAGER (X2) – LUSAKA
Job Purpose:
Assist the Fleet Manager with the functions of dispatching, routing, and tracking of vehicles.
Key Responsibilities:
Monitoring and  tracking of all Trucks on the fleet using the GPS Monitoring system.
Reporting daily on activities of trucks as per GPS Monitoring system's data.
Provide daily truck availability reports.
Report on the following:
Number of over-speeding incidents per truck.
Nighttime driving – report in writing.
Route Diversion
Unauthorized Stops/Parking
No signal on GPS Monitoring System / tempering.
Any other violations
Advise the Head of department on improvements.
Responsible for installation of GPS Monitoring Systems on trucks – old and new installations.
Monitoring of Truck Loadings at different loading points.
Qualification and Requirements:
Minimum of Certificate in Transport and Logistics.
Must be a member of CILT
At least 3 years' working experience
Familiarity with MS Office
Critical thinker and problem-solving skills
Team player
Good time-management skills
Great interpersonal and communication skills
How to apply:
To apply for any of the positions above, please send your curriculum vitae, cover letter and supporting documents to [email protected]
Advert will close on 20th January 2023. Only short-listed candidates will be contacted