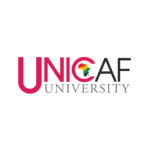 Unicaf University in Zambia (UUZM)
Unicaf University is an independent accredited university, offering high quality
internationally recognised qualifications, combining the best elements of online education.
The University is growing and looking for a part-time Postdoctoral Research Fellow (PDRF) to join our Financial Inclusion and Innovation research cluster for carrying forward its research mandate.
The candidate is expected to play a central role in focusing on collaborative research in financial inclusion and innovation that leverages on mobile computing and other enabling technologies such as data analytics, incubators and creating start-up companies.
The initial appointment will be for One Year with the possibility of extending the contract for a maximum of Two years. The extension after the first year will be after thorough review of the candidate's performance and depending on funding.
Eligibility Criteria:
Ph.D. in Finance or related fields. Candidates who have submitted their thesis and are awaiting award of degree may also apply.
Evidence of good research skills: able to conduct independent research with minimal supervision.
0-5 years' experience after obtaining a PhD.
Interested candidates should email (1) a cover letter describing their past research experience and reasons for interest in this position, along with (2) a detailed CV, which should list peer reviewed publications and (3) contact information for three referees to [email protected]