Consultancy
January 31, 2023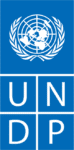 United Nations Development Programme
Democracy Strengthening in Zambia (DSZ) is a four-year multi-donor project based on the recommendations of the Needs Assessment Mission (NAM) conducted by the United Nations in 2018 and is aligned and supportive of Zambia's Sustainable Development Partnership Framework, UNDP Strategic Plan and Country Programme and the 7th National Development Plan 2017-2021 (7th NDP); the latter, in which the government pledges to "promote transparency, accountability, citizen participation as well as strengthen governance institutions". Indeed, the 7th NDP recognizes that practice of good governance and promotion of a stable political framework are the foundation of sustainable development. The outcomes, outputs, and activities of the DSZ are in response to and the result of detailed discussions with the Electoral Commission of Zambia (ECZ), cooperating partners and other national stakeholders.
The DSZ consists of two interlinked result areas:
1) Electoral institutions and processes strengthened, and
2) Programming for peace in support of Zambia's 2021 electoral cycle.
These two result areas are expected to achieve the following results:
i. Inclusive and participatory decision-making,
ii. Strengthened responsive and accountable institutions,
iii. Transparent institutions with improved access to information,
iv. Improved technical and organizational capacities of national electoral stakeholders,
v. Credible and legitimate institutions work with integrity, and
vi. Enhanced conflict prevention and mitigation mechanisms.
In line with the recommendations of past evaluations of electoral assistance by among others, UNDP, NAM recommendations and lessons from the August 2021 elections, DSZ aims to support long-term institutional strengthening through technical assistance for policy development, skills, and knowledge to the ECZ.
The Electoral Commission of Zambia is an independent and autonomous Electoral Management Body (EMB) established under Article 229 of the Constitution of Zambia with the mandate to supervise and manage electoral process in Zambia. The Commission conducts intensified voter education prior to elections to encourage registered voters to turnout to vote while ensuring that the ballot paper is marked correctly. Therefore, this entails that voter education, among other things, encourages high voter turnout low numbers of rejected ballot papers.
A quick scan of the percentage of voter turnout among election types during the 2021 General Election shows that voter turnout had huge disparities among regions. For example, Tembwe ward in Mkushi district recorded 40.58% voter turnout while Munchamvwa ward in Siavonga district recorded 95%. With regards to the Presidential Election, Chienge Constituency of Chienge district recorded 56.62 while Moomba Constituency in Monze district recorded 89.7%. This calls for the need to undertake research to investigate the underlying factors behind these disparities; about 90% voter turnout in one area and less than half of registered voters in some areas.
With regards to rejected ballot papers, a synopsis of the percentage of rejected ballot papers from the presidential to councillor elections shows that the number of rejected ballot papers vary for each election type within a locality. For example, in Senga Hill district, rejected ballot papers accounted for 5.16% of the total votes casts in the Presidential Election, the National Assembly election recorded 4.04% while the council chairperson election recorded 3.79%. A comparison among wards shows that Mwelushi ward in Lufwanyama district and Ngala ward in Chadiza district recorded as high as 11.93% and 10.84% respectively. Musonweji ward in Mufumbwe district recorded zero rejected ballot papers while Kakusu ward in Chimbamilonga district and Musakashi ward in Kalulushi district recorded 0.15% and 0.16% respectively. The varying figures require research to be undertaken to ascertain the causes of numbers of rejected ballot papers within and among districts.
Against this background, UNDP wishes to recruit on behalf of the ECZ, an expert to conduct a survey on voter turnout during the 2021 General Election. The research results will inform future ECZ n decisions to enhance voter turnout and reduce the number of rejected ballot papers.