Consultancy
Applications have closed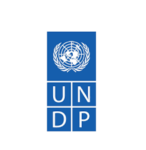 Website United Nations Development Programme
 Background
Threats to peace and conflict remain an obstacle to deepening and consolidation of democracy in many countries in Africa. Even in stable political environments, such as Zambia, threats to peace and escalation to conflict especially during elections, can threaten development goals and gains. Therefore, effective development programming, including strengthening human rights and democratic governance are crucial to conflict prevention. In recent years, electoral violence in Zambia has become a major cause for concern. Local and international election observers have highlighted this as a challenge and threat to electoral democracy and peace. These political challenges require immediate and sustainable interventions to safeguard the prevailing peace dividend in the country as an essential building pillar for inclusive, sustainable development.
In the period leading up to the August 2021 elections, successful interventions to support early warning and response, mediation and good offices of the UN and international community significantly contributed to de-escalating tensions and violence before, during elections and post-elections. UNDP supported the establishment of an Early Warning and Early Response System housed at the Human Rights Commission (HRC). The web-based platform, had as its backbone at least 86 monitors deployed across the country's 10 provinces, feeding information through a toll-free number, mobile application, and a Short Message Service (SMS) gateway, into a Situation Room monitored by experts at the HRC headquarters. The EWERS was designed to complement – not replace or duplicate – existing early warning and conflicts mechanisms such as those of the Zambia Police and the Electoral Commission's conflict management committees as well as those existing at community level. Establishment of the EWERS was preceded by a rapid study on electoral violence in relation to the 2021 general elections, for well-informed responses. Related other complementary tools also supported by the UN include the i-Verify Zambia Mechanism on Identifying and Mitigating Misinformation, Disinformation and Hate Speech and the Crisis Risk Dashboard (CRD).
The After-Action Review process commissioned by the UNCT in Zambia after the August 2021elections noted the successes of the conflict prevention mechanisms and tools in supporting a peaceful and smooth transition of power from the Patriotic Front led government to the current UPND government. Several key recommendations were made to the UNCT in Zambia. Among these includes the need to review the existing conflict prevention mechanisms to establish a baseline for supporting a comprehensive multi-layered, sustainable, and context-responsive national peace architecture for the country. While tying into the current TORs, the national peace architecture envisaged is one intended to go beyond addressing electoral and political conflict to also focus on deep-seated root causes and structural challenges to peace in Zambia. These tend to manifest as tensions and violence during election periods. In particular, women constitute 50% of the population and statistics indicated that 54% participate in the August 2021 elections. Nonetheless, they remain marginalized with only 19% making it to the political decision-making National Assembly. Youths are one of Zambia's rich resources. However, this group has historically and currently remains excluded from participating fully in all sectors of the economy. This exclusion and marginalization especially from decision making, economic participation, land ownership and key national development processes has consistently remained a risk and threat to peace and development in Zambia. Increased natural disasters, related humanitarian challenges and migration issues are adding onto existing risks and threats for the country. Cross-border and international geopolitical developments and challenges are also a potential threat to Zambia's prevailing peace.
In this post-election period, the UN seeks to complement government efforts to contribute to a better understanding and mapping of risks to peace in the country as part of measures to strengthen social and national cohesion. The data and information generated through these TORs will contribute towards the crafting of a context-responsive national infrastructure for peace policy. Zambia is in a good place to adopt a comprehensive, multi-sectoral approach to addressing potential challenges and threats to peace in the country. The government as the policy maker will play a central role in this process. Historical causes and drivers of conflict will be explored to establish trends and at the same time provide insights into emerging national risks and challenges. The TORs will seek to establish consensus on risks and conflict drivers at the national level and further cross-border and international geo-political challenges and threats to peace in Zambia. This in-depth analysis will contribute towards informing immediate interventions drawing from existing conflict prevention mechanisms in the country. At the same time, the data and information collected will contribute towards the crafting of an up-to-date multi-layered national peace architecture policy. The government, national non-state actors including church mother bodies, community groups, conflict prevention partners, women, the youth, political parties, the UNCT, Development Partners, diplomatic missions, and representatives of international organizations will contribute at various stages of the process.
It is with this background that UNDP Seeks to recruit a two-member team comprising of a national and and international consultant to undertake a Mapping and Needs Assessment of existing elements of a context-responsive national infrastructure for peace in Zambia. Utilizing appropriate methodologies, the consultants will facilitate processes leading to the production of a comprehensive report. The report will document the various phases of the process, the key national and international stakeholders engaged and recommendations to Government and UNCT for follow-on processes and resource mobilization strategy. Special attention will go towards identifying opportunities for appropriate recommendations on strengthening existing conflict prevention mechanisms in the country, ongoing related initiatives supported by the government and or by the UN. The assessment will further explore how these existing conflict prevention mechanisms and these efforts can be creatively linked to community-based dispute resolution mechanisms available in the country for a collective context-responsive national peace architecture. The recommendations will further explore historical drivers of conflict to establish trends and link these with emerging risks and challenges to peace in Zambia. These insights must provide consensus on current risks and conflict drivers in the country and at the same time present recommendations on mitigation and de-escalation while conversations on the broader national peace architecture is ongoing. In this regard, existing national conflict prevention mechanisms should be explored to strengthen or modify to address the immediate concerns. Attention will be paid to the situation and needs of women, youths, and people with disabilities. The 'One UN' approach to implementation will guide the process. However, outputs from the UNDP's Democracy Strengthening in Zambia (DSZ) project's current and ongoing initiatives over the last 3-year period will contribute useful catalytic insights to the assessment feed into the exercise. Importantly, the assessment will explore opportunities for engaging government to mobilize political will, commitment, and support for a multi-layered, sustainable, and context-responsive national peace architecture.
Duties and Responsibilities
The national consultant will report to the international consultant and will work under the supervision of the Senior Advisor/DSZ Project Manager.
The Mapping and Needs Assessment will seek to:
Establish a baseline for better understanding of threats, historical and current conflict drivers that constitute risks to peace in Zambia.
Utilize the UN's comparative advantage of facilitating successful processes in countries from the south for advisory expertise to guide crafting elements of a comprehensive national peace architecture policy.
Assess entry points for government engagement to mobilize political will and consensus for supporting a multi-layered national peace architecture policy.
Utilize the insights from the assessment to explore opportunities for national non-state actors' engagements and contributions towards a multi-layered national peace infrastructure policy.
Identify and relevant layers/ phases of a national peace architecture that can respond to immediate, medium, and long-term emerging conflict drivers and issues in the country.
Identify and compile existing conflict prevention mechanisms including any being developed or supported by other actors in the country that will/ may contribute to the comprehensive national peace architecture policy.
Propose a resource mobilization strategy for the identified layers/phases of an appropriate national peace architecture.
Specific Deliverables
The following deliverables shall be provided by the Consultants:
An Inception report outlining the consultants understanding of the assignment, proposed methodology and draft work plan with clear timelines for implementation of assignment, including key national and international stakeholders anticipated to be engaged (to be provided in response to this Request for Proposals). The Inception Report will be submitted within five working days after signing the contract for the assignment.
A comprehensive report analyzing data from the desk review and engagements with government and non-state actors. This should be between 20 and 25 pages. The report should:
Analyze the root causes of conflict, conflict drivers and triggers in politics and elections, social and economic spheres in particular gender and youth exclusion from key spaces, unemployment and poverty, and environmentally driven issues such as the impact of natural disasters. Analyse historical trends/patterns of conflict in the country including a detailed stakeholder analysis, how they are impacted negatively by conflict issues in the country, and their roles in peace and conflict prevention.
Provide an outline of existing conflict prevention mechanisms at national and community level. This should include ongoing conflict prevention initiatives, research etc. that are being supported by the government in collaboration with national non-state actors or international organizations in the country.
Recommendations should be made on how to strategically link these to this assessment to contribute to one national peace architecture policy for the country.
Emerging sub-regional and international geo-political issues and likely impacts on the peace dividend in the country in particular cross-border negative impacts of climate change at national and community level.
Make recommendations to address/mitigate immediate emerging conflict issues and tensions. The recommendations will build onto existing conflict early warning and prevention frameworks at national and community levels, and next steps contribution to a roadmap towards development of national peace architecture policy. The respective roles of the government, non-state actors, the UNCT and broader UN, international development partners should be clearly articulated.
Propose a resource mobilization strategy.
3.       Facilitate a National Infrastructure for Peace Conference to validate the findings from the analysis for national ownership of the process and outcome.
4.       Submission of post-conference report not more than 10 working days following receipt of feedback on the draft report/end of conference.
·        The final document must be in English and will include charts, maps, graphs, photographs, and diagrams, as needed.
·        Complete list of meetings and consultations held, and all documents referred to in assignment.
Women and Youth Participation and Visibility
UN is committed to reducing gender-based violence and mitigating its harmful effects on individuals and communities, including during elections. As such, it is required that the assessment framework include a gender analysis of how women and girls are affected by conflict and political electoral violence and make recommendations on how to address/mitigate gender-based violence in the electoral sphere.
Youth is one of the most important resources for a country. Historically the youth have been marginalized from many sectors. The assessment must include an analysis from historical and current perspectives of youths and peace and conflict and make recommendations on mitigating youth engagement in political violence and forward looking in creating space for their enhanced participation in peace and conflict prevention.
Methodology and approach
The Mapping and Needs Assessment will be undertaken by a team of consultants with expertise and practical experience in peace and conflict analysis issues, familiarity of the Zambian contextual environment and international peace and development discourse.
The consultants are expected to propose their own methodology and approach to the assessment, also the methods and tools of data collection. This should however include reviewing existing documents and web-sources, surveys, interviews, and where possible, observation of work processes and meetings, etc.