Consultancy
Applications have closed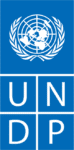 United Nations Development Programme
Democracy Strengthening in Zambia (DSZ) is a four-year multi-donor project based on the recommendations of the Needs Assessment Mission (NAM) conducted by the United Nations in 2018 and is aligned and supportive of Zambia's Sustainable Development Partnership Framework, UNDP Strategic Plan and Country Programme and the 7th National Development Plan 2017-2021 (7th NDP); the latter, in which the government pledges to "promote transparency, accountability, citizen participation as well as strengthen governance institutions". Indeed, the 7th NDP recognizes that practice of good governance and promotion of a stable political framework are the foundation of sustainable development. The outcomes, outputs, and activities of the DSZ are in response to and the result of detailed discussions with the Electoral Commission of Zambia (ECZ), cooperating partners and other national stakeholders.
The DSZ consists of two interlinked result areas:
1) Electoral institutions and processes strengthened, and
2) Programming for peace in support of Zambia's 2021 electoral cycle.
These two result areas are expected to achieve the following results:
i. Inclusive and participatory decision-making,
ii. Strengthened responsive and accountable institutions,
iii. Transparent institutions with improved access to information,
iv. Improved technical and organizational capacities of national electoral stakeholders,
v. Credible and legitimate institutions work with integrity, and
vi. Enhanced conflict prevention and mitigation mechanisms.
In line with the recommendations of past evaluations of electoral assistance by among others, UNDP, NAM recommendations and lessons from the August 2021 elections, DSZ aims to support long-term institutional strengthening through technical assistance for policy development, skills, and knowledge to the ECZ.
The Electoral Commission of Zambia (the Commission) is established by Article 229(1) of the Constitution of Zambia (Amendment) Act No. 2 of 2016 as an autonomous body mandated to conduct the registration of voters, conduct Presidential, Parliamentary and Local Government, and referendum elections.
Further, to review electoral boundaries. In addition, the Electoral Process Act, section 79 mandates the Commission to provide voter education. The Commission in its quest to promote effective citizens' participation in the electoral processes through voter education, established the Voter Education Information and Resource Centre (VEIRC) in 2012. The VEIRC is an information hub for members of the general public to access voter education and information on a continuous basis. Citizens from all walks of life including political parties, students, researchers, individuals and civil society and faith-based organisations can and do access the VEIRC. They visit the VERC for education and information sessions on Zambia's Electoral Process.
Various information platforms and content is contained at the VEIRC such as wall displays, electoral artifacts, dummy polling station, information charts and displays, and Voter Education information System which is yet to be launched which is for learning and information purpose.
Over the years, the Commission has accumulated rich information and artifacts which form part of the institutional memory. However, this information needs to be documented, preserved, and made available to the public as part of the continuous voter education process. Therefore, the knowledge management and documentation undertaking will facilitate the documentation of election information and materials. This will provide a basis for improvements in the electoral process thereby creating a learning environment to showcase Zambia's electoral history and legacy. This will demonstrate how the electoral system and process have evolved in Zambia.
It is against this background that the services of a consultant are required to document current and historical electoral processes. This consultancy is focused on institutionalizing knowledge management to ensure that the ECZ's intellectual and knowledge-based assets are effectively processed, enriched, utilized, and shared within and outside the organization through platforms such as the VEIRC.
Duties and Responsibilities
The national consultant will report to the DSZ Project Manager/Senior Electoral Advisor; also, work closely with the ECZ Chief Electoral Officer to undertake the following duties and responsibilities:
Undertake systematic research and documentation of Zambia's electoral process (including best practices and innovative approaches) from pre-independence era by keeping a watch on all documentable aspects of elections.
Develop a systematic knowledge management framework for eventual documentation.
Develop knowledge management protocols for the VEIRC; and
Prepare an exit final report.
Specific Deliverables
The purpose of the assignment is to develop and implement an institutionalised knowledge management framework to ensure that the ECZ's intellectual and knowledge-based assets are effectively processed, enriched, utilized, and shared within and outside the organization through platforms.
Expected outcomes include:
1. A detailed inception report outlining the consultant's understanding of the assignment and the approach to be employed. The inception report will be discussed an inception meeting and must be approved prior to the commencement of the assignment.
2. Systematic research and documentation of Zambia's electoral process undertaken from pre-independence era
3. Best practices and innovative approaches in elections documented
4. A knowledge management framework developed
5. Knowledge management protocols developed
6. Electoral materials and content for the revitalization of the VEIRC developed
7. Produce a final report about the assignment with key recommendations and lessons learnt.