Consultancy
0000 ZMW / Month
December 1, 2022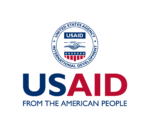 USAID Business Enabling Project
The USAID Business Enabling Project ("the Project") is a five-year (2022-2027) USAID-funded project that aims to catalyze greater gender equality and inclusive private sector investment and trade in rural Zambia. The Project will support creation of an enabling environment that incentivizes productive investments in Trade, Agriculture, Energy, Eco-tourism/Sustainable Natural Resource management.
The Project carried out the Institutional Architecture Constraints Analysis (IACA) in Lusaka, Southern, Eastern and Central provinces. Findings from the IACA, identified factors that inhibit Tourism and Agriculture sectors from flourishing. The Aviation subsector is a vital enabler for tourism and agricultural exports (horticulture and cut flowers) and has growth potential. More frequent internal flights to rural touristic areas and less costly flights to international markets can support both sectors respectively.
Despite the aviation subsector's enormous benefits to the tourism and agriculture sectors, there are struggles. The objective of the review of the Aviation subsector is to identify opportunities to ramp up air connectivity to revitalize the tourism industry and agro-exports. The Project seeks to engage a local entity to undertake a comprehensive study to "Review the Aviation Subsector in Zambia", identifying the constraints to private sector participation and providing recommendations on the reforms required to enhance the competitiveness so the subsector effectively facilitates growth of both tourism sector and agricultural exports.
*To view and download the draft RFP, use the following link.
Important dates:
26th October 2022 from 9-11am – Town Hall Meeting at the USAID Business Enabling Project Office, 53 Leopard's Hill Road, Lusaka.
28 October 2022 at 5pm CAT – Deadline for submission of questions on the draft.
31st October 2022 – Final RFP issued.
11 November 2022 at 5pm CAT – Deadline for submission of questions on the final RFP.
1st December 2022 at 5pm CAT – Deadline for the submission of proposals.
All proposals and RFP-related questions should be emailed to [email protected]