Consultancy
April 3, 2023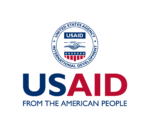 USAID_ZamBiz USAID Business Enabling Project
Facilitating Reforms and Dialogue for Growth in Zambia
The USAID Business Enabling Project ("the Project") is a five-year (2022-2027) USAID-funded project that aims to catalyze greater gender equality and inclusive private sector investment and trade in rural Zambia. The Project will support creation of an enabling environment that incentivizes productive investments in trade, agriculture, energy, eco-tourism/sustainable natural resource management.
The Project has issued an "Expression of Interest" to invite interested and eligible Zambian consultants to submit to make an Expression of Interest (EOI) in providing consultancy services to the Project. Women are encouraged to apply.
To view and download the Expression of Interest, go to gozambiajobs.com or use the following link:
Important Dates:
10 March 2023, 23:59 hrs, Lusaka, Zambia Time: Interested vendors submit all questions concerning the Expression of Interest via email to [email protected]
Questions will be accepted and answered on a rolling basis (updates to be posted on 27 Feb 2023, 6 March 2023 & 13 March 2023). Use the following link to view and download questions and answers on the following link:
03 April 2023, 23:59 hrs, Lusaka, Zambia Time: Deadline for submission of proposals via email to [email protected]
Please note that issuance of this Expression of Interest does not in any way obligate the USAID Business Enabling Project, implemented by Cardno Emerging Markets, USA Ltd., a DT Global Company, to award a contract, nor does it commit the Project for costs incurred in the preparation and submission of their application. This is only an invitation for an EOI and submission of an application that does not result in any contractual relationship.