Advert
0 / Month
Applications have closed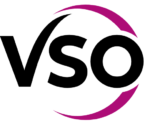 Voluntary Service Overseas
Voluntary service Overseas (VSO) is the world's leading international development charity that works through volunteers to create a fair world for everyone. At VSO we pride ourselves on doing development differently. We fight poverty not by sending aid, but by working through volunteers and partners to create long-lasting change in some of the world's poorest regions. We bring key stakeholders together to co-ordinate collective action, from local organizations to national governments.
With Support from Standard Chartered Foundation (SCF) VSO has partnered with Youth in Action for Disability Inclusion of Zambia (YADIZ) and the Samfya Association of people With Disabilities (SAPD) to implement the Enhancing Youth Entrepreneurship and Employability (EYEE) project. The project aims to reach 500 young people with professional employability skills and entrepreneurship training in Lusaka and Samfya districts. 60% of all the targeted 500 will be young ladies and at least 15% will be young people with disabilities. Phase II of the project aims to reach 35 of 500 with professional employability skills.
VSO and its partners now seek applications from youths with tertiary education to undergo professional employability skills training in Lusaka. 35 young people will be given an opportunity to build on their academic qualifications and be mentored. Project management, Monitoring and Evaluation, Business plan development and Business Project proposal, Web development (Html, css, Javascript, php, procurement, Research proposal writing, data analysis (Stata and SPSS) and Research Report writing, photojournalism and teaching methodology are among the courses that form the skills training.
Selection criteria
Young people from the age of 18 to 35 years
Holder of a certificate, diploma or degree in any relevant field.
Young person should be currently unemployed.
Youth from Marginalized backgrounds and communities (Orphans double or single orphan, Youths coming from families whose annual income is below the established low-income thresholds/ those who live below a dollar per day, Lack of finances to further their education)
Females and young people with disabilities are most encouraged to apply.
Please Note, those that express interest in the opportunity should commit 100% availability for the course and send in the application before 17th March 2023. To apply, kindly download goggle document, fill it in and email it to [email protected]