Full Time
Applications have closed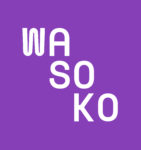 About Wasoko:
Wasoko ("people of the market" in Swahili) is transforming communities across Africa by revolutionizing access to essential goods and services. We are East Africa's biggest digitized retail distribution platform powered by our own in-house logistics network. Tens of thousands of informal retailers across five countries (Kenya, Tanzania, Rwanda, Uganda and Zambia) use Wasoko to order everyday essential goods and receive working capital financing.
The informal retailers of Africa today are the primary if not the only channel used by consumers to purchase essential goods worth over $600 billion per year. The fragmented infrastructure across large land mass, distributed but diverse population and rather a smaller basket size spend does not yet lend themselves to big basket retail or mass consumer ecommerce. Instead, the informal retail ecosystem is the channel for building the plumbing for digital and consumer commerce across Africa.
This is Wasoko's opportunity. Wasoko with its brand, scale and logistics network is best positioned to build the technology-leveraged rails to serve the 1+ billion African consumers through informal retailers. We are building a digital-first operating system for informal retailers, focusing initially on B2B distribution but quickly incorporating a host of other tools and services to help communities across Africa get more for less
Location: Lusaka, Zambia
Reporting to: Branch Transport Supervisor
Requirements;
Possess good communication and listening skills.
Should be empathetic.
Fluent in English or the applicable local language.
Should own a smartphone and have good knowledge of typical mobile device applications.
Good time keeper.
Respectful.
Be a self-starter, adaptable, and have high levels of personal integrity.
2 yrs experience in FMCG, sales or order deliveries.
Possession of driver's license is a plus
Duties and Responsibilities:
Deliver a wide variety of items to different shops in the routes assigned.
Keenly verify products staged for loading against inventory transferred to his/her mobile warehouse
Take part in inventory loading and unloading in assigned vehicles.
Ensure inventory safety through proper handling and arrangement within the assigned vehicle.
Ensure that the goods loaded are of the quality and quantity ordered by the vendors.
Meeting delivery targets as set by the line supervisor.
Ask for feedback on provided services and resolve clients' complaints.
Collect payments and deposit to the given account by the company
Inform customers about new products and services offered by Wasoko.
Help customers who have difficulties opening our mobile app or making orders from the mobile app.
Report to the Dispatch lead whenever the vehicle has a breakdown.
Ensure that the driver follows road safety and regulations.