Full Time
0000000 / Month
Applications have closed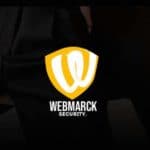 WEBMARCK SECURITY SERVICES LTD
WEBMARCK SECURITY SERVICES LTD
Employment opportunity!!
Accountant
Back ground
WEBMARCK SECURITY SERVICES LImited is a Zambian Firm with interest in Security. The company is duly licensed by the ZRA, PACRA, ZPPA WORKERS COMPENSATION and ZAMBIA Police. With its Secretariat located At Former ZOTI YARD OPOSITE JACARANDA MALL in Ndola. The Company requires a hard working individual to undertake the role of Accounts officer to help with day to day management of accounts.
1. Job Title: Accounts officer
The Accountant is accountable to the Administration Manager, Webmarck security services.
Job Purpose: Ensuring prudent financial management at Webmarck security services.
2. Academic Qualifications:
Full grade 12 certificate with at least 5 credits
Degree/Diploma in Accounts, ACCA/ZICA Qualifications
3. Professional Qualifications:
Member of ZICA
4. Work Experience:
At least 2 years relevant experience in a busy organization/Private Sector
4.1 Required Competences and attributes
4.1.1 Proficiency in Pastel accounting and Payroll software
4.1.2Writing, analytical and communication skills
4.1.3 Good interpersonal skills and commitment to team spirit
4.1.4 Self driven, result oriented and innovative
4.1.5 Committed to live the values of the organization on/off work
5. Main Responsibilities
5.1 Keeping records of office supplies, material and equipment
5.2 Timely preparation of Quarterly and Annual financial reports
5.3 Liaison with funding agencies and other partners
5.4 Collecting invoices/bills and making payments ensuring the prevailing financial rules and regulations of partner NGOs are adhered to
5.5 Quarterly preparation of the variance reports
5.6 Assist the Finance and Administration Manager in monitoring financial situations and process payments according to cash flow
5.7Make day to day financial entries and maintain books of accounts
5.8 Keeping financial documents and records
6. Terms and Conditions of service;
This appointment of Accountant shall be on a one[1] year contract basis with an option for a second contract based on satisfactory performance and good conduct
A competitive remuneration package commensurate with the advertised position will be offered.
Candidates who meet the above requirements are encouraged to submit their applications which must include: Letter of application, certified copies of academic Qualifications, Curriculum Vitae, and references to the address below.
The Human Resources Manager
WEBMARCK SECURITY SERVICES LTD-Kabwe Road Oposite Jacaranda Mall Ndola
Email: [email protected]
Call ☎️ 0962622031 Or 0957730688
Closing date of applications is 20th June 2022