Part Time
Applications have closed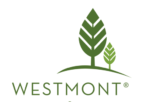 As a Sales Associate at Westmont Investments Ltd, you will be an integral part of our sales and management, responsible for promoting our extensive range of signage, printing, GSM and creative media services. Your primary goal will be to identify and connect with potential clients, understand their specific needs, and provide tailored solutions to meet those needs. You will play a crucial role in contributing to the company's revenue and fostering lasting client relationships.
If picked, the incumbent will work remotely and shall be on a commission-based contract with possibility of renewal. Candiate should have own laptop as this is a startup company which has not yet acquired assets.
Requirements:
1. A diploma in a related field
2. 3 years' experience in signage, printing, creative media related sales
3.  Knowledgeable of all types of printing and signage facets
4. Submit sample of signage, printing, creative media related work you have done