Contract
Full Time
September 30, 2023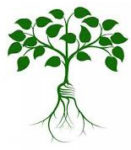 Job Title: Office Administrator Intern
Job Overview:
We are seeking a highly motivated and organized individual to join our team as an Office Administrator Intern. As an intern, you will be responsible for providing administrative support and assisting with various office tasks. This is a valuable opportunity to gain hands-on experience in a professional office environment and develop your administrative skills. The ideal candidate is detail-oriented, a strong communicator, and able to handle multiple tasks effectively.
Responsibilities:
– Assist with general office operations, including but not limited to answering phone calls, managing email correspondence, and greeting visitors.
– Provide administrative support to various teams and departments, including data entry, filing, and organizing documents.
– Help maintain office supplies by monitoring inventory and anticipating needs.
– Assist with scheduling and coordinating meetings, conferences, and travel arrangements.
– Support HR functions, such as preparing new employee onboarding materials and maintaining employee records.
– Assist with event planning and coordination for company meetings and special events.
– Collaborate with team members to ensure smooth office workflow and contribute to a positive work environment.
– Conduct research and assist with special projects as assigned.
Requirements:
– Currently pursuing or recently completed a degree in Business Administration, Office Administration, or a related field.
– Strong organizational skills with the ability to prioritize tasks and meet deadlines.
– Excellent communication and interpersonal skills.
– Proficiency in Microsoft Office suite (Word, Excel, PowerPoint, Outlook).
– Detail-oriented with a high level of accuracy in completing tasks.
– Ability to maintain confidentiality and handle sensitive information with discretion.
– Strong problem-solving skills and the ability to think critically.
– Proactive and motivated to take initiative.
Preferred Skills:
– Previous office administration or internship experience.
– Familiarity with project management tools and software.
– Knowledge of human resources processes and procedures.
– Basic understanding of financial record-keeping.
Note: To apply for this job position email CV to [email protected]