Advert
Applications have closed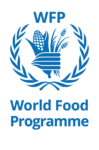 REQUEST FOR EXPRESSION OF INTEREST – TRANSPORT AND LOGISTICS SERVICES -ZMB 23EOI001
The World Food Programme (WFP) is the world's largest humanitarian agency, fighting hunger worldwide and delivering food assistance in emergencies and working with Communities to improve their nutrition and resilience. Over the years, WFP has made available its supply chain expertise, knowledge and network to governments, donors and UN agencies as a global good. To meet the increasing needs of Zambia WFP's service provision portfolio.
The World Food Programme has issued an "Expression of Interest" to invite interested and eligible Zambian transporters, warehousing and customs clearing service providers to submit and to make an Expression of Interest (EOI) in providing the above listed services to WFP.
To view and download the Transport And Logistics Service Questionnaire use the following link.
The Applicant shall prepare the EOI and include all requirements mentioned but not limited to the ones below:
i. Full Registered name of the Organization and Company Profile.
ii. Copy of Valid Tax clearance certificate.
iii. Latest Business Registration Certificate, including Articles of Incorporation, or equivalent document
iv. PACRA – as necessary and applicable
v. Proven track record with at least 3 year of experience
Important Dates:
19 May 2023, 23:59 hrs, Lusaka, Zambia Time: Interested vendors submit all questions concerning the Expression of Interest via email to [email protected] .
Questions will be accepted and answered on a rolling basis (from 19 May 2023 to 24 May 2023).
We will accept proposals on a rolling basis. Submission of proposals is via email to [email protected]
Please note that issuance of this Expression of Interest does not in any way obligate the The Word Food Programme, to award a contract, nor does it commit WFP for costs incurred in the preparation and submission of their application. This is only an invitation for an EOI and submission of an application that does not result in any contractual relationship.