Contract
Applications have closed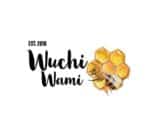 Website WUCHI WAMI LIMITED
We package, brand, market and distribute local organic Honey
Wuchi Wami, established in 2018, is a private limited company led by experienced executives. It specializes in sustainable beekeeping training and the processing of organic honey and beeswax. Shifting from traditional methods, the company collaborates with a cooperative of 544 farmers, yielding 125 tons of honey annually from 5020 beehives. This effort aligns with Sustainable Development Goals and preserves forests.
The initiative has empowered rural communities and women, significantly raising farmers' earnings and creating employment. With exporter status and certifications from COMESA, SADC, and AGOA, Wuchi Wami has expanded internationally, exporting to Norway, Botswana, Namibia, and Zimbabwe. Their success is underscored by awards, including the SEED Climate Adaptation award and recognition in Forbes Magazine. Wuchi Wami exemplifies sustainable agriculture, economic growth, and environmental stewardship on a commendable scale.
We are recruiting for Extension officers for a short term contract of between 4-6 months
Responsibilities
Ensure that the methodology used is for Top bar Beehives. Train farmers on forest preservation
Provide timely and professional technical training and support to Farmers, partners, and communities to maximize honey yields and increase household food security among communities.
Build capacity of identified farmers on modern bee keeping methods.
Supervise and follow up with all the beneficiaries for the whole season.
Share and recommend specific experiences of beekeeping.
Understand the program strategy and align the work plans with the concepts/ objectives and goals of the project document in collaboration with other key stakeholders.
Strengthen and nurture key partnerships with all relevant offices in the area.
Qualifications and Experience
A minimum of a Diploma and/or a higher qualification in Forestry/Agriculture or a related field from a reputable college.
Minimum 1-3 years' experience training and supporting Lead Farmer-led farmer-to-farmer extension.
Proficient in local vernacular for the targeted project sectors.
Skills
Computer skills and full command of Microsoft applications required.
Demonstrates integrity, fairness and cultural sensitivity and adaptability.
Strong commitment to achieving goals laid out by company.
Establish strong leadership skills in the form of resourcefulness, initiative and maturity of judgement.
Ability to establish effective working relations in a multicultural team environment.
Ability to work and cope in a stressful environment with tight deadlines.
Ability to motivate a team to achieve a common goal.