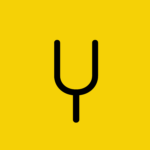 Website Yellow
Africa's fastest growing fintech start-up!
What are we launching?
Instead of launching first with an agent based network such as our previous ventures in Malawi and Uganda, we are first going to start by selling through urban based smartphone merchants (smartphone merchant shops). We want to understand in the quickest and least stock intensive way – how customers in each respective country repay their loans and can we become the biggest sustainable smartphone financing company in Africa.
Who we are looking for?
You will be managing a portfolio of smartphone merchants of which you will drive their collections(repayments), customer support, sales support and anything that your merchants may need to succeed as a business. Yellow will equip you with the tools and support. You will succeed in this role if you have strength or interest in running your own business currently or one day and love to take full ownership of a project. You should have a curious and creative mind, be eager to learn and build on your business acumen, as well as being able to address matters with pragmatism and practicality.
Are you?
Long-term orientated
Performance based
Great Communicator
People-centric
Happy to work with technology
Hard requirements:
Very comfortable communicating (Speaking, Reading, Writing) in English
If applying for Rwanda, must be able to speak and write Kinyarwanda, French an advantage
Able to communicate effectively upwards to Senior Management
Have strong leadership skills
A go-getter, not shy at starting a conversation with merchants and customers
Remuneration and benefits
Performance based salary
Exponential growth path within the company
A rare opportunity to make an impact in the world by working with a world class startup