Contract
Applications have closed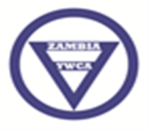 About YWCA
The Young Women's Christian Association of Zambia is a Non-Governmental, non-profit Organization dedicated to the promotion of Human Rights for the empowerment of the community especially women and children for a better society.
YWCA's mission is to empower and protect women, youth and children through right-based approaches and transformative leadership to attain a just society".
YWCA envisions a safe and gender-sensitive Zambia with equitable opportunities for Women, Youth and Children.
Brief Project Background
The YWCA working in partnership with Oxfam GB will be implementing a project dubbed "Improving the Socio-Economic Status of Women, Youth and the Marginalized. . This intervention will be implemented in selected wards of Mongu and Kaoma district in  Western province, Namwala, and Gwembe district in Southern province targeting a total of 10,000 direct beneficiaries and 100,000 indirect beneficiaries. The intervention will deliberately target vulnerable groups which include women, girls, and persons with disabilities as these groups are usually the poorest in their communities and face numerous discriminations and lack opportunities to better their situation. The programme will also work with men and boys, traditional leaders, local government structures and other stakeholders to tackle the prioritized socio-economic challenges in the targeted communities.
It is against this background, that the Young Women's Christian Association (YWCA) is inviting applications from suitably qualified candidates to fill in the positions of Finance Officer to be stationed in Mongu.
Roles and Responsibilities:
Preparation of project budgets and cash flows in liaison with the Regional Finance Officer.
Preparation of Project Finance reports in Donor prescribed format.
Preparation of payments and ensuring that all project statutory obligations are met in a timely manner.
Adherence to accounting standards and internal controls to ensure that all financial transactions are accurate, complete and charged to respective budget lines.
Preparation of cash books and bank reconciliation and any other reports.
Review imprest retirements in a timely manner
Maintenance of project inventory and asset register.
Assist in the facilitation of project and organizational Audits.
Any other duties assigned by the Regional Finance Officer and Finance Manager
Desired Knowledge, Skills and Abilities:
Excellent analytical skills with ability to detect and report inconsistencies
Conscientious, accurate and thorough with great attention to detail
Ethical conduct in accordance with recognized professional and organizational codes of ethics
Proactive, resourceful and results-oriented
Good Multi-tasking skills
Strong interpersonal skills.
Ability to work effectively in a team-oriented environment
Competence in Office packages
Strong written and verbal communication skills
Required Academic Qualifications and Experience:
CA Zambia, Degree in accounting, Part ACCA/ CIMA with 3 years demonstrated work experience in accounting in a donor-funded environment
At least three years' work experience in accounting in a donor-funded environment.
Paid-up member of ZICA
YWCA has a zero-tolerance approach to conduct such as fraud, sexual exploitation, abuse, sexual harassment, abuse of authority, and discrimination. The Project Officer and his team will be expected to adhere to YWCA's standards of conduct and will therefore undergo rigorous background verification internally or through third parties.
SUBMISSIONS AND CLOSING DATE
Please submit your application letter and CV to [email protected] and copy [email protected]
Closing date for application is 8th November 2023.