Contract
Full Time
Applications have closed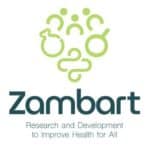 Zambart
Research and Development
to Improve Health for All
Zambart House,
UNZA Ridgeway Campus Off Nationalist Road
P.O. Box 50697 Lusaka, Zambia
Tel/Fax: +260 211 254710
Email: [email protected]
JOB OPPORTUNITY
ZAMBART is a non-governmental organization that conducts research on HIV and Tuberculosis to help control and mitigate the impact of the dual epidemic. ZAMBART staff form an interdisciplinary team with a range of expertise including epidemiology, clinical science, social science, laboratory, operations research, health systems and services research, health policy analysis, health economics, health communication research compliance and counselling.
Study Summary: The TB-HEART study is a cross-sectional prevalence study and longitudinal follow-up study investigating the relationship between pulmonary tuberculosis (PTB) and cardiac pathology.
The study will take place at Kanyama Level 1 Hospital and University Teaching Hospital. Following recruitment, participants will undergo a comprehensive clinical assessment, blood draws, and point-of-care echocardiogram. Participants will then be invited to a standard echocardiogram at UTH and then asked to attend two follow-up appointments at two and six months from enrolment.
To support our research activities, we are looking for candidates to fill the following position:
Research Nurse – Lusaka (Duration- 12 months)
Type of position: One (1) full time.
Position summary: The research nurse (RN) will report directly to the study manager. The RN is responsible for administering informed consent for study participants; performing clinical observations, administering clinical and functional assessments for participants; liaising with the principal investigator (PI) for clinical queries; and assisting with clinical and functional follow-up assessments.
Responsibilities:
Participant recruitment and informed consent
– Discuss informed consent with and assisting with recruitment of
Study -Participants identified by study team at TB corner in Kanyama
Level 1 Hospital (KH).
– Ensure a safe and confidential space is maintained during interaction with the participant.
– Adhere to the study protocol for recruitment and consent.
– Ensure data collected by Research Assistant is accurate.
Clinical assessment of participants
– Adhere to study protocol and SOPs for baseline and follow-up  assessments.
– Perform baseline clinical observations, height, and weight measurements.
– Administer functional assessments of disease severity including:
. Bandim TB Score
. World Health Organization Performance Score
. St George's Respiratory Questionnaire
. Six-minute-Walk Test
– Repeat clinical assessments as per study protocol at two and six months.
– Monitor, record and report symptoms and changes in participant's clinical condition
– Promptly refer to clinician if required.
Blood sampling for participants
– Provide pre- and post-test counselling and test results for participants who may require and are willing to receive HIV testing.
– Collect blood samples for laboratory testing.
– Ensure all samples are transported to the laboratory within the specified time frame.
Data management
– Maintaining accurate, detailed reports and records
– Assist with transfer of information to study tablets and compliance with data collection tools.
– Reporting any adverse events to the Regulations Affairs Officers and Study Manager
Perform any other duties as may be assigned by the supervisor.
Requirements:
25 years and above
Experience in HIV/TB research work added advantage.
Hard working, independent.
Conversant with good clinical practices.
Able to work with minimum supervision but confident in prompt referral for clinical assessment by clinician, if needed.
Should be able to understand and explain the study.
Zambia Enrolled Nurse/ Registered Nurse
Counselling skills.
How to apply:
Only applicants who meet the criteria for the above position should submit their application letter and CV to The Human Resources Manager, Zambart Head Office, Ridgeway Campus P. O Box 50697 Lusaka or email the application letter and CV with certificates to  [email protected], stating in the reference the position you are applying for.
Closing Date:
The closing date for the receipt of applications is Thursday 22nd September 2023.
Only short-listed candidates will be contacted.