Full Time
Applications have closed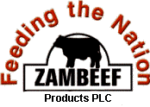 Website Zambeef Products Plc
Zambeef - Feeding the Nation
Hatchery Operations Manager – Huntley (Chisamba)
The successful candidate will responsible for the below:
Build and motivate a high-performance hatchery team.
Oversee the Hatchery Operations including planning and execution of all hatchery operations.
Develop production plans, budgets, and timelines according to production specifications, monitoring monthly and yearly key performance indicators.
Implement operational procedures for optimum production of quality day old broiler chicks for own farms, out-growers and the small-scale day-old chick market.
Ensure the smooth management of the hatchery by making use of the CAPDO management method for problem solving, (also known as the PDCA cycle).
Monitor key performance indicators and implement corrective actions to sustain the indicators to the agreed hatching standards.
Structure the annual operational budgetary requirements for the hatcheries and control expenses according to the approved operational budget.
Monitor oversight and linkages to planning projects (CapEx and Opex)
Ensure the Ceva vaccination process conforms to the requirements and to take corrective action on any deviations on the Ceva audits.
Access the incubation process and make adjustments to the incubation profile to ensure optimum hatchability and chick quality after interpreting equipment generated information and graphs.
Ensure vital sign checks and communication of production performance to key stakeholders.
Develop and implement management plans to reduce risks with emphasis on disease prevention measures throughout the hatchery facility.
Manage environmental, health and safety issues as laid out by the company EHS policy.
Plan production to sustain a flow of product at the hatchery according to market requirements, starting from setting of eggs, hatching and dispatch of day-old chicks.
Ensure the dispatch and delivery of healthy day-old chicks to customers as required.
Initiate and implement an electrical/mechanical maintenance plan for the operation.
Ensure the implementation and maintenance of a sound bio-security system to ensure bi-secure environment in the Hatchery.
Ensure the implementation of security systems to safe guard the operation against theft and any other possible losses.
To train hatchery staff in the techniques of world class hatchery practices.
This job is particularly suitable for candidates who meet the following requirements: –
Diploma or Degree in animal production/agriculture.
An electrical competency qualification will be an added advantage.
Additional training in management skills would be advantageous.
5 years or more in broiler hatchery production.
Good interpersonal skills
Strong Leadership Acumen
SUBMISSION OF APPLICATIONS
Interested persons should forward their applications, curriculum vitae and copies of their qualifications to the undersigned not later than Monday, 5th September 2022
The Group Head – Human Resources
Zambeef Products Plc
Private Bag 17
Lusaka.
Email address: Re[email protected] (Reference the Job Title in the subject)
(Only shortlisted candidates who meet the requirements will be communicated to). Zambeef Products PLC values gender diversity in the recruitment process as we promote gender equality, females are therefore encouraged to apply.