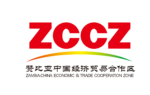 Zambia-China Economic & Trade Cooperation Zone (ZCCZ)
ZCCZ is an economic zone on the Copperbelt
People that meet the following responsibilities and qualifications are eligible to apply
Brief introduction
Zambia-China Economic & Trade Cooperation Zone Development Limited (ZCCZ) is the 1st declared MFEZ in Zambia by the Zambian government. We are working to develop two Multi-Functional Economic Zones in both Chambishi and Lusaka through construction of infrastructure and attraction of Foreign Direct investment.
Logistics Assistant to perform these duties and ensure accuracy of records. The successful candidate will be responsible for the following key areas:
RESPONSIBILITIES
1. Organize transportation activities, including storage of goods, managing information accrued from point of origin to delivery, orchestrating transportation movements' information, and arranging for services as necessary.
2. Coordinate and track movements of goods though logistic pathways.
3. Execute logistics plan to move products and packages to reach destination on schedule.
4. Maintain quality throughout the logistics processes.
5. Receiving and checking deliveries to ensure that the correct amount and type of stock is delivered.
6. Signing delivery notes upon receipt of shipments.
7. Heeding notes about appropriate procedures for handling stock, particularly when fragile.
8. Carries out clerical work, including typing, proofreading and editing documents, correspondence, and reports for the logistics department or assigned
9. Enter data into the spreadsheets from multiple sources, as well verifying input and calculations that guarantees swift retrieval of requested documents.
QUALIFICATIONS
Full Grade 12 Certificate
Diploma in logistics, supply chain management or any related field.
Strong interpersonal and team work skills
At least three years' work experience added advantage.
Skills with Microsoft excel and word
Physical fit and mobile
Strong knowledge of Supply chain management
Applications that meet the above should send their COVER LETTER, CV and QUALIFICATIONS as ONE DOCUMENT to [email protected]
Closing date for applications will be 30th May, 2023
Shortlisted candidates will be contacted.