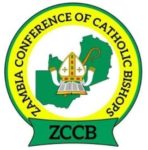 The Zambia Conference of Catholic Bishops is an umbrella body of the Catholic Church in Zambia. Its secretariat is located at Kapingila ZCCB Guest House in Kabulonga residential area. The Catholic Secretariat urgently requires a hard-working individual and a practicing catholic to undertake the role of Communications Officer.
Key Tasks: To work with the ZCCB Communications Executive Director to empower the Catholic Church in the use of modern communication in its evangelization mission. The Communications Officer shall be responsible for disseminating latest information from the Bishops and the entire Catholic Church to the faithful and concerned citizens both locally and universally. The Communications Officer shall also be responsible for the production of documentaries and on-spot audio-visual Catholic programmes ready for broadcast.
Person Specification: The ideal candidates required are those that:
Have excellent skills in journalism abilities and aesthetic judgment, be able to handle breaking catholic news and live shots with ease and be able to dig deep into a variety of catholic topics for compelling
Are proficient in internet, database and computer assisted reporting techniques and on social media platforms
Have creative communications and writing skills with physical stamina and curiosity for news
Have to operate mobile transmission devices and use latest technology
Are knowledgeable of Catholic 's doctrines and practices
Possess advanced understanding of current legal and ethical issues impacting journalism and communication.
Education and Professional Qualifications
Full grade 12 certificate with at least 6 credits [Including English]
Diploma in Journalism and/or media studies
3-5 years hands on experience in media related environment
A professional certificate in Computer Software and Hardware maintenance and radio-TV broadcasting will be considered as an added advantage
Radio-TV background, familiarity with news reporting, editing and overall news production
Mastery of radio –TV editing with Adobe premiere, Adobe auditing, Adobe creative suites, including after Effects
Worked in news production including script writing
Having Knowledge of news photography
Proficient in operating computer including trouble shooting of any hardware or software malfunction.
Contract Duration
This appointment of Communications Officer shall be on a Two [2] years contract basis with an option for a second contract based on satisfactory performance and good conduct
To Apply
A competitive remuneration package commensurate with the advertised position will be offered.
Candidates who meet the above requirements are encouraged to submit their applications which must include letter of application, certified copies of qualifications, curriculum vitae and references to the address below.
SEND DETAILS TO: [email protected]
Deadline:  13th September 2023